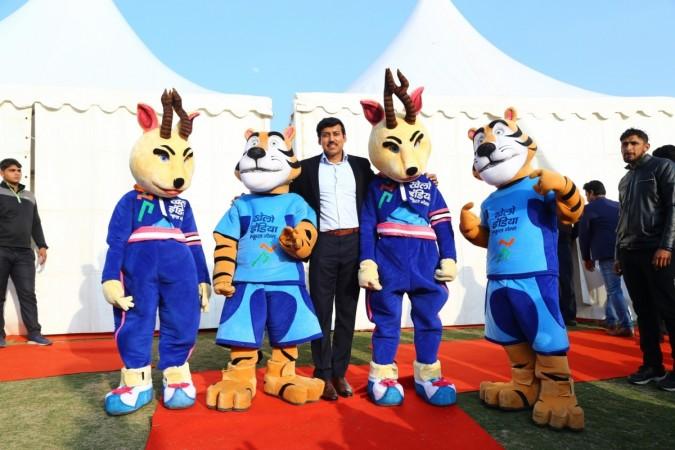 National Anti-Doping Agency (NADA) has found that 12 athletes, including five gold medalists, failed dope tests during the inaugural edition of Khelo India School Games held between January 31 and February 18 in New Delhi.
Even as the sports ministry has kept mum about the failed tests, the NADA sent notices to the athletes in question through their respective national sports federations in two batches earlier this month, according to The Indian Express.
Three of the five gold medalists, who had failed the drug tests during the much-publicized multi-sport event, were wrestlers. A gymnast and a volleyball player were the other two. The 12 athletes belonged to six different sports.
Most athletes escape immediate provisional suspension
Among the 12 athletes, only a boxer was handed immediate provisional suspension as he tested positive for performance-enhancing drug stanozolol.
Others escaped immediate suspension as they tested positive for furosemide (used for short-term weight loss) and terbutaline (used for asthma management), which are generally unintentionally consumed by athletes.
"Most of the athletes have tested positive for furosemide and terbutaline. Since these fall under the specified substances category of the World Anti Doping Agency code, they have not been suspended yet," a source was quoted as saying by the newspaper.
The athletes may reportedly face a ban of two to four years if their B-sample also tests positive.
NADA had planned to conduct drug tests at the Khelo India School Games after rising concerns of doping among junior athletes. The national doping body had collected around 500 samples, reports The Times of India.
Haryana topped the medal tally at KISG, which was launched by prime minister Narendra Modi. Notably, the multi-sport event, which was televised, is a rebranded version of National School Games.
India is ranked third in World Anti-Doping Agency (WADA) charts for 2015, released last year. The Asian giants have held the third spot for three successive years. The number of athletes testing positive for banned substance rose from 96 in 2014 to 117 in 2015, which is certainly a worrying sign.