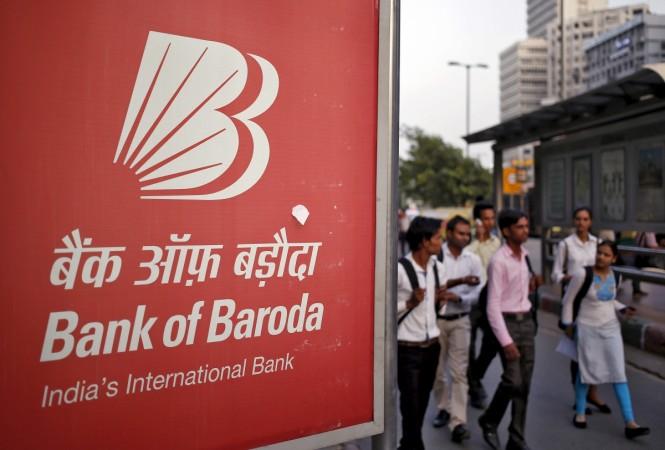 The second largest public sector lender, Bank of Baroda, doesn't see much impact on its asset quality due to the disruption in normal banking operations and subsequent cash crunch owing to the government's demonetisation move.
In an interview with CNBC-TV18, PS Jayakumar, managing director and chief executive officer of Bank of Baroda (BoB), said the bank would maintain its gross non-performing assets (NPAs) guidance of Rs 45,000-Rs 50,000 crore for this fiscal.
"I think we will stay with the forecast number of being between Rs 45,000-50,000 crore of NPAs and hoping it would be somewhere in the middle of the range rather than on the higher end of the range," Jayakumar said.
Last week, the bank, while declaring its second quarter results, said that its gross and net NPAs had fallen on a quarter-on-quarter basis.
The bank's gross NPA in July-September period (Q2) of this fiscal fell to Rs 42,949.25 crore against Rs 42,991.68 crore reported during April-June period (Q1). Similarly, net NPA fell to Rs 19,341.95 crore in Q2 from Rs 20,783.77 reported in the previous quarter.
The public sector bank's slippages had also halved on a quarter-on-quarter basis.
On overall credit growth for the rest part of this fiscal, Jayakumar said loan disbursement might see a near-term impact. "There could be some change, but again, it is too early to make these calls. I do not really have a pulse of how that (demonetisation) is going to play out," he said. Jayakumar, however, added that any negative outcome on credit growth would be corrected because money supply would get restored soon.
The CEO also pointed out that the bank plans to recalibrate all its ATMs for dispensing new Rs 500 and Rs 1,000 notes by November 24-25. About 200 of its ATMs are now able to dispense new Rs 2,000 note, he added.
Meanwhile, the low-cost deposit base, which is known as current account and savings account (CASA) deposits, has grown by 14 percent for the bank due to rising cash deposits by the general public after the demonetisation of high-value currencies.
State-owned Bank of Baroda posted a four-fold rise in its net profit at Rs 552.1 crore in the second quarter ending September 2016 from a net profit of Rs 124.4 crore during the same period last fiscal.
Its share price has moved up by around 19 percent in the past one week to trade at Rs 173.60 on Wednesday (2:20 pm).