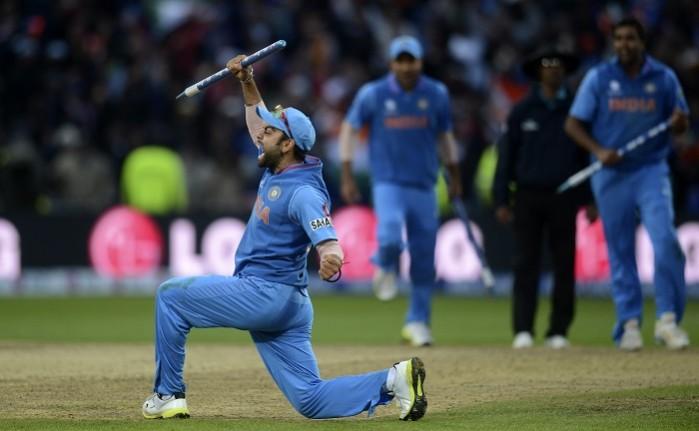 Virat Kohli is not willing to let go off his aggressive intent as he embarks onto the permanent seat as India's captain.
Kohli, who is known for his aggression, said that he is keen to improve as a leader but he will not change himself in order to do so. He is, however, willing to learn from former Test skipper MS Dhoni, especially the part about keeping the emotions in check when the situation demands it. Kohli has been criticised time and again for his on-field aggressive attitude in the past.
"There is no point giving away what you are thinking to the opposition, who can gain unnecessary advantage. I understand that. One of the keys to being a good captain is not letting your emotions come on to your face when you are leading the side in the field. That is one of the most important things, which I want to improve on," Kohli told ESPNCricinfo's The Cricket Monthly.
Former Australian skipper Steve Waugh has told the Indian run-machine, who will be leading the side against Bangladesh, to remain calm on the field. He also said that Kohli needs to be mature on the field, and maturity is as significant as form.
"I will never change myself for anyone or because anyone wants me to change. It is just these small things that I need to improve on, but that instinct of being aggressive as a captain will remain," Kohli said.
Kohli also feels it is not fair to compare his captaincy style to that of Dhoni, as he is different and it is way too early to judge him as well.
"Now, if you talk about people making judgements, it is funny how comparisons are made just after two or three games," he added. "Why make comparisons? I am a different character. I am a different personality.
"But yes, there are some things that stay consistent in captaincy throughout the world. Not being too expressive, having a thick skin, absorbing what is going on in the game."