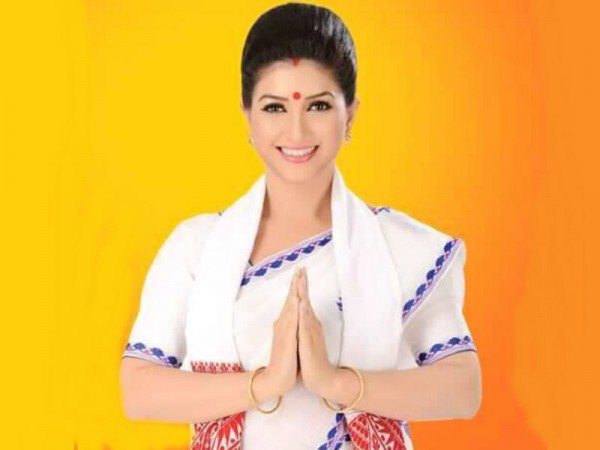 Assamese actress-turned-politician Angoorlata Deka, who was recently elected as a BJP MLA, has finally opened up on Ram Gopal Varma's sexist comment. Deka says she does not care about him.
Angoorlata Deka defeated Congress MLA Goutam Bora, who had been representing the Batradava Legislative Assembly Constituency for the last 15 years. Her victory created a lot of buzz in the social media and many said that it was her looks that helped her win the election more than her leadership qualities.
Filmmaker Ram Gopal Verma was one of such people, who made sexist remarks about the victory of Angoorlata Deka. The director had tweeted on May 23, "If MLA can look like this, Achche din aagaye hai..Thank you Angoorlataji,Thank you Modiji..1st time I love politics. Advancement is about advancing in every which way and that's what really truly honest achche din will be about."
The Asian Age reports that Angoorlata Deka reacted to RGV's sexist comment by saying, "I don't care about RGV. RGV is free to comment what he wants. I don't care about what he thinks or says. People in Assam know me and also know how much I struggled to come this far. Good he chose social media to express his views. And got fitting responses there from of the people of Assam and India."
Ram Gopal Verma's remarks about Angoorlata Deka did not go down well with many politicians, some of whom openly condemned the filmmaker's sexist comments. Hema Malini, a BJP MP, expressed her concern over the male mindset.
"The minute people see a good-looking politician, they comment on the looks. I should know. As an MP and politician, I've been at the receiving end of this peculiar mindset for years. Not that one minds being complimented for one's looks. But it's the thought behind the compliment — how can a beautiful woman be a politician—that is bothersome," Asian Age quoted Hema Malini as saying.
Responding to the politicians' reactions, Ram Gopal Varma had tweeted on May 24, "With regards to my comment on Angoorlataji,I was just paying a compliment to her .since most MLA's don't look good it was such a change. My every compliment is taken as negative comment...I don't know if it's the lack of their English knowledge or their dumbness quotient."