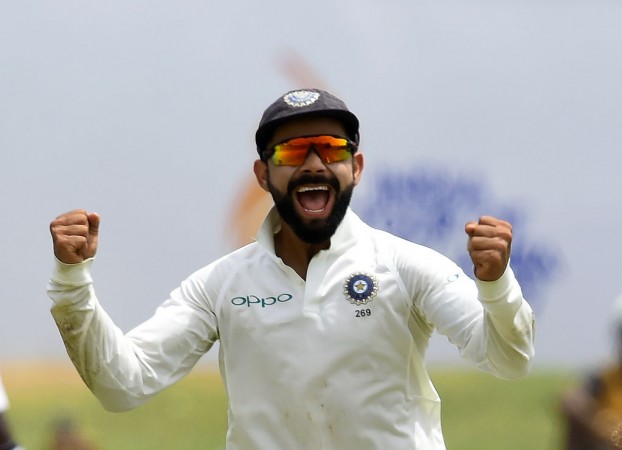 Former captain Bishan Singh Bedi said on Wednesday (November 29) that he has never seen an Indian cricketer more intense than Virat Kohli. However, the spin great added he finds it difficult to agree with some of the Delhi batsman's on-field gestures.
Kohli is known for wearing his heart on his sleeve both on and off the field. Right from the early days of his career, the 29-year-old has adopted an aggressive approach. The in-your-face persona does appear immodest at times, but the Indian captain's attitude seems to motivate himself and the team.
On-field banters also seem to bring out the best in Kohli as he gets pumped up when needled. His record (1,322 runs from 15 Tests and 1,182 runs from 28 ODIs) against Australia, who are known for riling up opposition players, proves the point.
"Kohli's intensity during a game which he displays -- I have not seen that in any other Indian," Bedi, who delivered a memorial lecture at Delhi and District Cricket Association (DDCA) first annual conclave on Wednesday, said.
Also read: BCCI empathises with Virat Kohli, playing days to be 'drastically' reduced
He added: "But I don't agree with some of the gestures he does on the field. But with time, he will mellow down. But how much I have learnt watching Virat is unreal."
Rahul Dravid's take
Batting legend Rahul Dravid had also spoken about how some of Kohli's comments had made him "cringe". However, he lauded the skipper for remaining authentic to himself.
Dravid also lashed out at young cricketers for trying to emulate Kohli and thereby losing their originality.
"Sometimes, especially before an Australia series, you'll find Virat saying the most outrageous things. And I read the paper and cringe at times. But then I think back, maybe he actually wants that contest. He wants that lip on the field because that gets the best out of him. Now that might not be everyone's cup of tea. But at the end of the day, he's got to do what gets the best out of him," Dravid said last month while speaking at a literature festival in Bengaluru.
He added: "If engaging in a contest, sometimes needling the opposition, is getting the best out of Virat - and it certainly is because his level of performance is second to none in the world today - then so be it. You can't blame him for it.
"What worries me a little bit is a lot of that gets translated into junior cricket. That's the scary thing for me, not so much what Virat does. Kids at 12, 13, 14 want to become the next Virat Kohli, not realising that maybe that's not authentic to who they are."