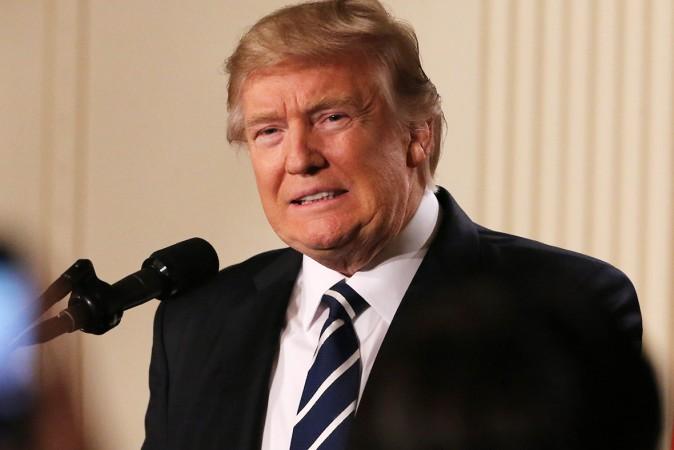 A United States federal judge from Seattle on Friday temporarily blocked US President Donald Trump's ban on travellers and immigrants coming from seven Muslim-majority countries.
US District Judge James Robart sided with two states, Washington state and Minnesota, which urged a nationwide hold on Trump's executive orders that have launched a series of legal battles across the country.
Also read: Most Americans want Barack Obama back as US President, poll reveals
"The state has met its burden in demonstrating immediate and irreparable injury," Robart said.
The US president's executive actions on extreme vetting and visa ban apply to migrants, refugees and US legal residents — Green Card holders — from Iraq, Iran, Sudan, Somalia, Syria, Libya and Yemen. There is an indefinite ban on the arrival of Syrian refugees. Trump cited "terrorism concerns" as the reason behind passing the order.
His orders led to a public uproar and nationwide protests, causing uncertainty and confusion at the American airports as some travellers were detained. The White House said that the steps were taken by Trump administration to make the country safer. Although the State Department had previously stated that visas from all the seven countries will be revoked, the Department of Homeland Security has not yet commented on what will happen to the people who waited years to get their visas to come to the United States.
Soon after the orders were signed by Trump, Washington became the first state to file a lawsuit against the order, which also suspended the US refugee programme.
State Attorney General Bob Ferguson said that the ban on travellers and refugees significantly harms residents and effectively mandates discrimination. Following Washington's cue, Minnesota also joined the lawsuit against the orders two days ago. Ferguson added that people who have been affected due to the ban can now apply for entry to America.
"Judge Robart's decision, effective immediately ... puts a halt to President Trump's unconstitutional and unlawful executive order. The law is a powerful thing it has the ability to hold everybody accountable to it, and that includes the President of the United States," Ferguson was quoted as saying by the Associated Press.
The lawsuit filed by the two states has appealed for a permanent blocking of Trump's orders. The court, however, is considering the case and has temporarily blocked the travel ban.