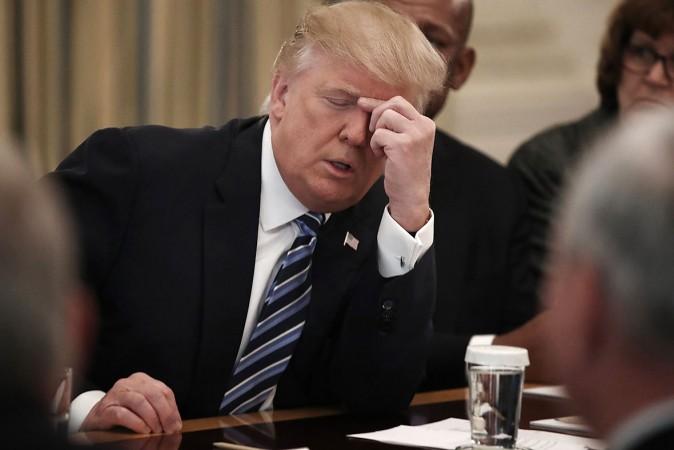 United States President Donald Trump's nominee for the secretary of the US Navy, Philip Bilden, has withdrawn his candidacy, the Pentagon on Sunday said. Bilden is the latest candidate in a series of nominees who have removed their names from consideration to be included in Trump's administration.
Robert Harward, Donald Trump's second pick for National Security Advisor, turns down job offer
"This was a personal decision driven by privacy concerns and significant challenges he faced in separating himself from his business interests," Defence Secretary Jim Mattis said. "While I am disappointed, I understand and respect his decision, and know that he will continue to support our nation in other ways," Mattis added saying that he would soon suggest a new nominee for the position.
Concerns over Bilden's ability to separate from his holdings, many of which are in Hong Kong, clouded his nomination, the Associated Press reported. Bilden is a prominent businessman and private equity investor.
Bilden was being considered for the position of secretary of the Navy who serves as the chief executive officer for both the Navy and the Marine Corps. The businessman declined the nomination soon after the US Army secretary nominee Vincent Viola took the same decision over concerns about his ability to separate from his business holdings. Trump's nominee for labour secretary Andrew Puzder also withdrew his candidacy after facing intense scrutiny for his business record and controversies over his personal life.
Trump's former National Security Adviser was removed from his position over his links with Russia. Michael Flynn had made a phone call in December 2016 to Russian Ambassador to the US, Sergey Ivanovich Kislyak, soon after the Obama administration imposed new sanctions on Russia for interfering with the US elections.
Trump's second pick for the position of his National Security Adviser, Admiral Robert Harward, has reportedly turned down the offer too citing personal reasons. The US president subsequently last week on Monday chose a prominent military strategist, Army Lt. Gen. H R McMaster, as the new National Security Adviser.