United States President Donald Trump's favourite phase "Fake News" has been chosen as the world of the year by Collins Dictionary after its lexicographers found it had had a "ubiquitous presence" over the last year.
The Collins' lexicographers found that the usage of the term increased 365 percent since 2016, particularly during the US presidential election campaigns last year.
According to the dictionary, the origins of the term lie on US television, where it was first used to describe "false, often sensational, information disseminated under the guise of news reporting".
Along with the term "fake news", "Corbynmania" will also be included in the next print edition of the dictionary.
Corbynmania was used to describe the frenzy associated with Labour Party chief Jeremy Corbyn during the UK elections earlier this year.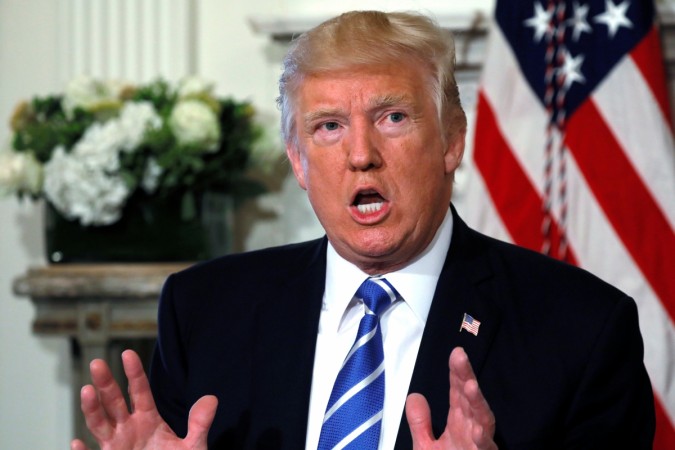 Brexit was named the definitive word last year after the June 2016 referendum in favour of the UK's exit from the European Union (EU). Brexit essentially means Britain's exit from the EU, and is a portmanteau of the phrase.
"Fake news, either as a statement of fact or as an accusation, has been inescapable this year, contributing to the undermining of society's trust in news reporting," said Helen Newstead, Collins head of language content, according to PTI.
The phrase is popularly used by Trump, who uses it to criticise media reports that question him and his policies.
For example, the US President claimed this week that the "fake news is working overtime" in connection to the investigation into Russian interference in the 2016 election.
However, Trump is not the only world leader frequently using the term: Both British Prime Minister Theresa May and Opposition leader Jeremy Corbyn have used the phrase in their speeches.
Reports state other words shortlisted for the 2017 word of the year were "genderfluid", defined as not identifying exclusively with one gender rather than another; "fidget spinner", the toy being twirled by children around the world; and "gig economy" the term for a system of casual, unstable employment that firms like Uber are associated with.