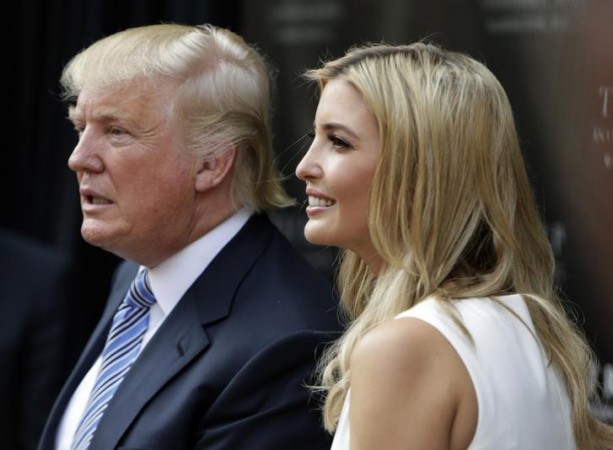 US President-elect Donald Trump's daughter Ivanka Trump has stirred a controversy by using Trump's 60 Minute interview on CBS to advertise her luxury bracelet.
Journalists across the world received a "Style Alert" in emails from Ivanka Trump's jewelry brand promoting the $10,800 luxury bracelet she was wearing during Trump's first prime television interview after winning the elections.
The email from Ivanka Trump Fine Jewelry promoted the bracelet saying "Ivanka Trump wearing her favourite bangle from the Metropolis Collection on '60 Minutes." The "Style Alert" also accompanied a picture of Ivanka with the gold-and-diamond bracelet on her wrist during her interview with Trump by Lesley Stahl on Saturday.
The move to promote her brand during the political interview by Ivanka Trump was perceived by many critics as blurring the lines between business and politics.
The president of the Ivanka Trump brand, Abigail Klem, said, "This notification was sent by a well-intentioned marketing employee at one of our companies who was following customary protocol, and who, like many of us, is still making adjustments post-election. We are proactively discussing new policies and procedures with all of our partners going forward," the New York Times reported.
Ivanka's move did not go down well with people on social media who accused her of being corrupt and some said that the act signified "a total lack of class, dignity and appropriateness."