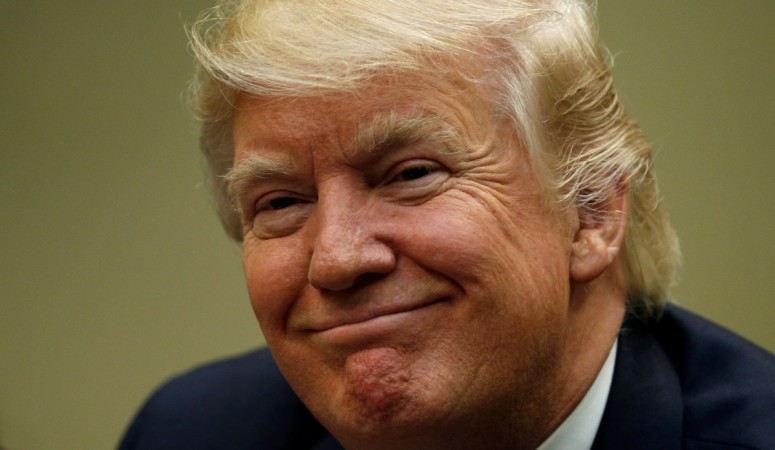 The US Department of Homeland Security on Monday, April 3, announced measures to deter the fraudulent use of H1B visas. These visas are used by US companies to employ foreign workers on a temporary basis.
Donald Trump's administration considering separating women and children at US border
The Trump administration made this announcement on the day when US started accepting applications for H-1B visas for this fiscal. It said that the crackdown would deter companies from discriminating against American workers.
According to the Times of India, acting assistant attorney general Tom Wheeler of the Civil Rights Division said: "The Justice Department will not tolerate employers misusing the H-1B visa process to discriminate against US workers.
"U.S. workers should not be placed in a disfavored status, and the department is wholeheartedly committed to investigating and vigorously prosecuting these claims."
Trump had promised to end the lottery system for H1B visas that gives a chance to applicants from all across the globe and mainly from the tech sector to apply for 65,000 positions each year.
This notification by the US Citizenship and Immigration Services (USCIS) has stressed on the need of evidence and paperwork from applicants to show that they are indeed qualified for a particular job rather than simply presenting their degrees.
"Too many American workers who are as qualified, willing and deserving to work in these fields have been ignored or unfairly disadvantaged. Protecting American workers by combating fraud in our employment-based immigration programs is a priority for the USCIS," the department said in a statement.
Indian IT workers typically snag more than 50 percent of the H-1B visas that are up for grabs, with petitions usually outnumbering the quota available.
Singapore reduces visa approvals
The US isn't the only country to crack down on hiring professionals from all over the globe. Singapore has also started stressing on the practice of hiring local talents.
IT companies like HCL, TCS, Infosys, Wipro, Cognizant, and L&T Infotech have been asked to hire local talent.