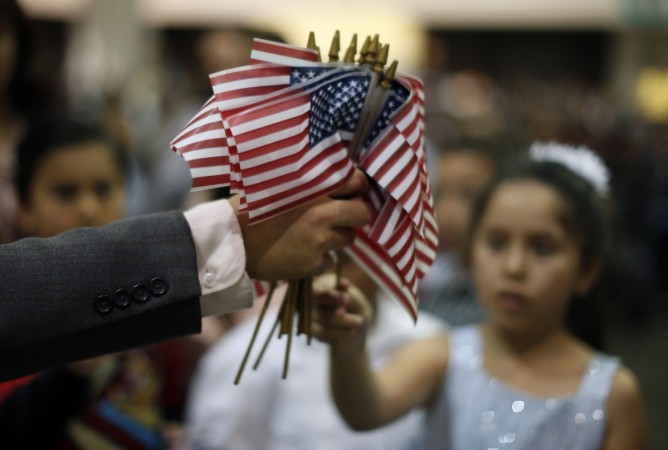 The U.S. has completed the computerised drawing of lots for its H-1B visa programme that would determine who all successful applicants would be eligible to work on the U.S. soil, Press Trust of India reported. The country received over 2,36,000 H-1B applications just within five days of the opening of the registration process April 1.
The applications received for financial year 2017 are over three-fold higher than the Congress-mandated cap of 65,000 in the general category for the work visas.
In the foreign students work visas category, primarily reserved for students passing out of the U.S. universities in subjects of science, technology, engineering and mathematics (STEM), the cap of 20,000 too exceeded during the same time, according to the US Citizenship and Immigration Services (USCIS).
The news agency reported that the foreign students work visas category included the advanced degree exemption, also known as the master's cap.
On April 9, the USCIS used a computer-generated random selection process, or lottery, to select enough applications under both the categories of work visas.
However, for the master's cap, the agency conducted the selection process first and then grouped all the unselected applications to be a part of the random selection process under the general category work visas of 65,000-cap.
The USCIS will reject and return all unselected applications with their filing fees. It had also said in an announcement March 16 that the agency will also begin premium processing for H-1B cap cases by May 16.
On visas exempt from the cap, the USCIS is reported to continue to accept and process applications.
Popular among Indian techies, H-1b visas are used by U.S. companies to employ highly specialised foreign workers in occupational fields such as science, engineering and computer programming.