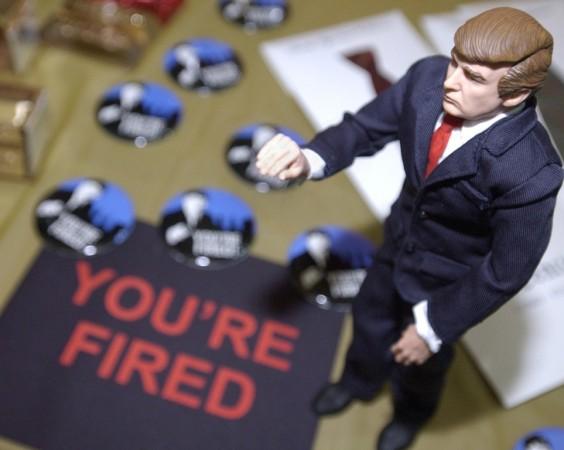 On January 3, Donald Trump, the then United States President-elect, had tweeted "General Motors is sending Mexican made model of Chevy Cruze to US car dealers-tax free across border. Make in U.S.A. or pay big border tax!" In the following days, the 70-year-old also came down heavily on other carmakers for manufacturing cars in Mexico and selling them in the US. Trump is now the US President and his policy for automakers in direct -- Make in USA or pay 35 percent border tax.
Also read: US President Donald Trump signs first executive order on Obamacare
Trump's decision has apparently had a huge impact in the automobile industry. Trump's ire was initially limited to US carmakers, but soon he went on to criticise European and Asian carmakers for the same reason. In the mean time, carmakers raised their concerns at the North American International Auto Show held in Detroit. Some carmakers have already taken decisions, while the rest are in the wait and watch mode. We have compiled a list of how carmakers have responded to the Trump ultimatum.
General Motors

Speaking to reporters at a GM event in Detroit, CEO Mary T Barra said GM's small-car production will stay in Mexico as manufacturing and plant investments are not easily changed. "This is a long-lead business with highly capital-intensive investments—decisions that were made two, three and four years ago," Barra told the Wall Street Journal.

On January 17, GM said that it will invest an additional $1 billion at several plants in the US. However, GM denied that the new plans are in response to Trump's bluster, saying future investments are talked about and planned for some period of time.
Ford

Ford announced its decision to scrap a $1.6 billion plant in Mexico on January 4, hours after Trump's GM tweet. Ford said that the company will now invest $700 million in Detroit's Flat Rock Assembly plant and will also add 700 new jobs in the unit. The Michigan factory would make electric, hybrid and autonomous vehicles. The plant, which will now make the company's future line-up, will build a hybrid version of the F150 pick-up, a new electric SUV, which is expected to be ready by 2020, two-new hybrid vehicles and the company's fully autonomous car.
Fiat Chrysler

Fiat Crysler's CEO Sergio Marchionne has said that the company will adjust if the rules change. Marchionne hinted at FCA's withdrawal from Mexico if tariffs were too punitive. "I think we all need clarity," he said. But Marchionne also said that FCA feels strongly about keeping SUV and truck production in the US, reports Washington Post.
BMW

According to The Local, Germany's deputy chancellor has advised the US to "build better cars," when asked how the US could ensure that more American cars are bought in Germany. The company responded to Trump saying "the BMW Group is very much at home in the USA. We have a deep level of localisation and employ both directly and indirectly almost 70,000 people in the US. Our US production last year hit 411,171 X [SUV] models. This makes the plant Spartanburg in South Carolina the BMW Group's largest factory worldwide."

"The BMW Group plant in San Luis Potosi, Mexico will build the BMW 3 Series Sedan starting from 2019 on. The production is planned for the world market," company statement added.
Volkswagen

Herbert Deiss, a member of Volkswagen's management board, said Volkswagen won't change its production plans in response to Trump. "Mexico is one of our biggest markets," Washington Post quoted Deiss as saying. The German giant noted that it will invest another $900 million in its US plant in Chattanooga, Tennessee.
Mercedes-Benz

Mercedes-Benz's future plan in Mexico is to share assembly with Renault-Nissan for its pick-up range. As per the plan, the German carmaker will begin assembling vehicles in 2018 from a $1 billion facility. Mercedes hasn't backed down on the plans so far. An official statement from the company is yet to be released.
Toyota

Toyota replied to Trump using Twitter. Toyota US tweeted "Toyota has been part of the cultural fabric in the US for nearly 60 years. Production volume or employment in the US will not decrease as a result of our new plant in Guanajuato, Mexico announced in April 2015. With more than $21.9 billion direct investment in the US, 10 manufacturing facilities, 1,500 dealerships and 136,000 (direct and indirect) employees, Toyota looks forward to collaborating with the Trump Administration to serve in the best interests of consumers and the automotive industry."