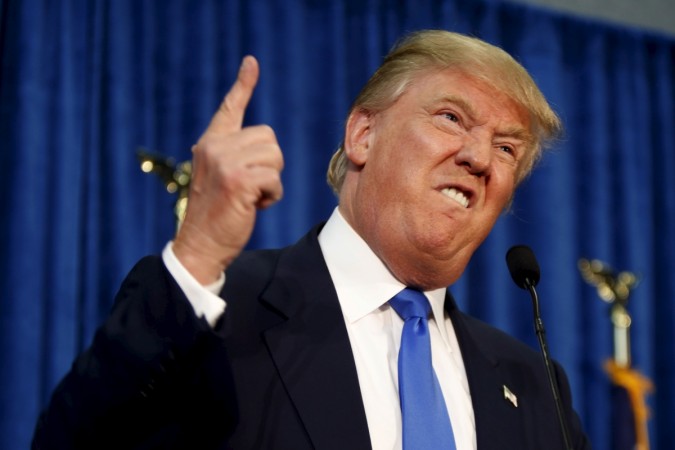 Actor Tom Arnold has claimed that the United States President-elect Donald Trump used the most offensive and racist language while he was shooting for reality TV show The Apprentice. The actor said that Trump used the N-word, the C-word and even called his son a fool in the outtakes, which are recorded on tape.
"I have the outtakes to The Apprentice where he says every bad thing ever, every offensive, racist thing ever. It was him sitting in that chair saying the N-word, saying the C-word, calling his son a retard, just being so mean to his own children," Arnold told radio station KIRO.
The actor said that he got hold of the tapes from a contact from The Apprentice who had given him the material just before the 2016 US elections held last month. Arnold said that he could not release the offensive tapes because of a confidentiality clause and also because he expected Trump would lose anyway, the Guardian reported.
"[When] the people sent it to me, it was funny. Hundreds of people have seen these. It was sort of a Christmas video they put together. He wasn't going to be president of the United States," Arnold said.
The actor also added that the Sunday before the election, Arnold Schwarzenegger's Hollywood agent had asked him to release the tapes on behalf of the Clinton campaign, but he could not do it because of the $5 million confidentiality agreement.
"I get a call from Arnold's CAA agent, sitting next to Hillary Clinton. They said, 'I need you to release him saying the N-word.' I said, 'Well, now these people – two editors and an associate producer – are scared to death. They're scared of his people, they're scared of they'll never work again, there's a $5m confidentiality agreement," the actor and comedian said.
Donald Trump had presented NBC's reality TV show from 2014-2015 before declaring himself as the presidential candidate for 2016 elections. Right before the election week, a tape from his stint in Access Hollywood had emerged, which showed him bragging about sexually assaulting women, there were reports then that there were similar damaging and far worse outtakes of the US President-elect from his other shows.
Soon after the leak of Trump tape in October, the producer of the first two seasons of The Apprentice, Bill Pruitt, had tweeted that there were "far worse" behind-the-scenes tapes of Donald Trump on the programme.