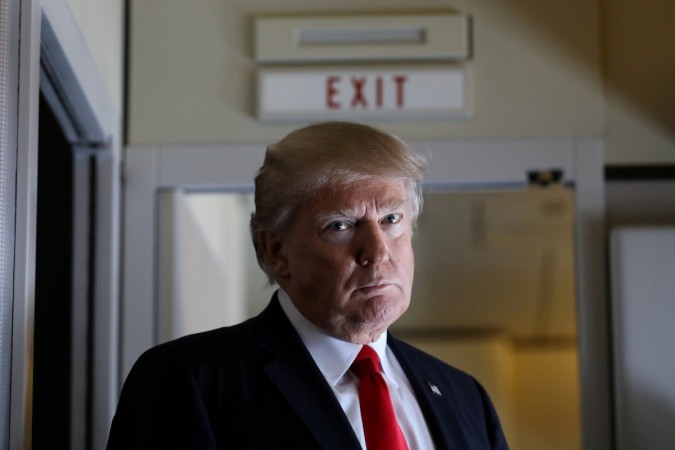 United States President Donald Trump was dealt a legal blow on Thursday when a federal appeals court refused to reinstate his controversial travel ban, which prohibits refugees and immigrants from seven Muslim-majority countries to enter the United States.
Just minutes after the court's verdict, Trump took to twitter to express his anger at the decision writing, "SEE YOU IN COURT, THE SECURITY OF OUR NATION IS AT STAKE!"
Facebook, Apple, Google and Microsoft file opposition against Donald Trump's immigration ban
A federal court in Seattle last week had suspended Trump's executive order on a travel ban on immigrants which left many refugees and people from certain countries stranded. The government, in response, had appealed against the suspension arguing that the order should be immediately reinstated for national security reasons.
The three judges with the US Court of Appeals for the 9th Circuit however unanimously rejected the government's argument in a 29-page opinion, asserting their ability to serve as a check on the presidential power in the country, stating that any suggestion that they couldn't "runs contrary to the fundamental structure of our constitutional democracy."
The judges however did not declare that the ban was against Muslims, they stated that it was too early for them to render a judgement on the issue. The court ruling although is a major blow to the government, considering the ban will remain in place for the foreseeable future.
The appeals court opinion was written by Judge Michelle Taryn Friedland, appointed by President Barack Obama; Judge Richard Clifton, appointed by President George W. Bush; and Judge William Canby Jr., appointed by President Jimmy Carter. It was detailed, but it does not represent a final judgement on Trump's immigration ban.
The defendant of Trump's administration, the Justice Department also released a statement saying that it was "reviewing the decision and considering its options." After the appeals court ruling, the Justice Department can now ask the Supreme Court to intervene in the case.
The US president's executive actions on extreme vetting and visa ban apply to migrants, refugees and US legal residents — Green Card holders — from Iraq, Iran, Sudan, Somalia, Syria, Libya and Yemen. There is an indefinite ban on the arrival of Syrian refugees. Trump cited "terrorism concerns" as the reason behind the order.
Washington State Attorney General Bob Ferguson, who had sued over the ban, said, "Bottom line, this is a complete victory for the state of Washington," and declared the judges' ruling "effectively granted everything we sought."