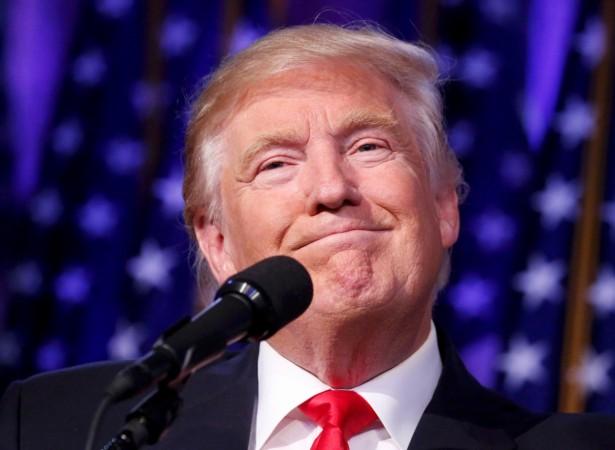 United States President-election Donald Trump on Sunday said he will not take a salary or go on long vacations when he takes the presidential seat. Trump made the statement during his first television interview after winning the elections.
While talking to CBC News' Leslie Stahl, Trump said he did not even know how much the President of the United States earned. "I think I have to by law take $1, so I'll take $1 a year. But it's a ― I don't even know what it is. Do you know what the salary is?"
Answering Trump's question, Stahl said, "$400,000 you're giving up." To which, Trump said: "No, I'm not gonna take the salary. I'm not taking it."
If Donald Trump does not take the salary, he will be the third United States president to do so. Reports state that previously former presidents John F Kennedy and Herbert Hoover donated their salaries to charity.
Trump had declared during his presidential campaign trail in September 2015 that he would not take a salary if he became the US President and asserted that forgoing the presidential salary was "not a big deal" for him.
Trump also said that he will not be taking any long vacations during his term. "We're lowering taxes, we're taking care of healthcare. I mean, there's just so much to be done. So I don't think we'll be very big on vacations, no."
The president-elect also sent a message to his supporters during the interview asking all those people who have been perpetrating racial attacks on minorities in his name to "stop it" as he wants to unite America.
Trump also made a statement on his "pro-life" stance during the "60 Minutes" interview saying that he will appoint a pro-life Supreme Court justice who will be against abortions and possibly overturn the 1973 Roe vs. Wade decision which recognised abortion rights. Trump said that under his administration, the abortion issue will return to states.
He, however, gave a way out for women saying that if they seek abortions, then they will have to travel to other states which are pro-choice.