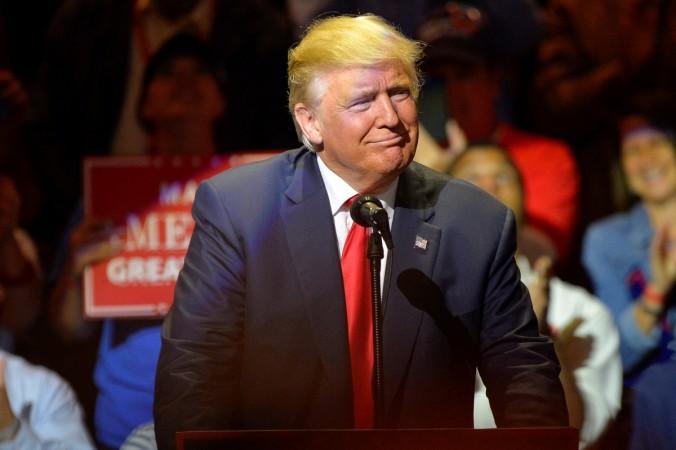 The Republican presidential candidate Donald Trump on Monday said that he might meet the Russian President Vladimir Putin before taking the US presidential charge, if he wins. Trump made the remarks saying that the Democratic nominee Hillary Clinton was too "tough" on Russia.
Trump, while giving an interview to the conservative radio host Michael Savage, said that the current United States government and Hillary Clinton are too aggressive in their approach towards Putin.
"They insult him constantly — I mean, no wonder he can't stand Obama and Hillary Clinton," Trump said. The billionaire also added that the tension between the US and Russia is a "very serious problem."
"It is the worst situation that we've had with Russia since the end of the Cold War, by far," he added.
Reiterating his earlier suggestions about Russia, Trump also said that Clinton should not be this tough on Russia as it could be an ally of the US in battling Islamic State.
"She talks tough with Russia. She shouldn't be talking so tough. Frankly, if we got along with Russia and knocked out ISIS, that would be a good thing, not a bad thing," Trump said.
"We have Putin, who has no respect for Obama at all — doesn't like him, and doesn't respect him...If I win on November 8, I could see myself meeting with Putin and meeting with Russia prior to the start of the administration. I think it would be wonderful," Trump added.
There have been reports of Russia tampering with the US Presidential elections. After a probe following the hacking of the Democratic National Committee, the US intelligence officials had said that the hacking was conducted by Russian hackers who must have had prior approval from the top Russian leaders.
Trump, however, did not mention any strategies that he would implement to deal with Russia. There have also been reports of Trump doing business in Russia. However, the Republican nominee has refuted the reports.
.