America's real estate mogul Donald Trump announced the entry of his company into the Indian market.
Trump Towers Pune will be a pair of 22 storeyed luxurious residential towers located in an up-scale locality of Pune. The structure will be built by Panchshil Realty developer.
"We are thrilled to announce Trump Towers Pune. It will be an amazing building in one of the hottest locations in India. The developers, Panchshil Realty, are a great team of professionals who plan to deliver a product unlike anything else in the region," said Donald Trump.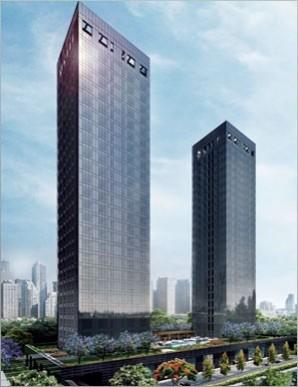 Twin Towers Pune is a pair of sleek modern towers that 'redefine the Pune skyline'. It is spread on a 2.5-acre site with 44 luxurious condominiums across two towers of 22 storeys each. Each floor houses one apartment of approximately 6000 sqft with five bedrooms. With approvals ready and construction already underway, Trump Towers Pune is expected to be completed by 2015. The project was first talked about in August last year, when Panchshil Realty announced the news.
The project will mark the entry of the Trump brand in India. Trump announced the news on the micro-blogging website Twitter yesterday.
Trump Organization's first project in India, Trump Towers Pune, will epitomize inspired living and timeless elegance http://t.co/VZr9jwKz29
- Donald J. Trump (@realDonaldTrump) July 9, 2013
The companies have not announced the cost of each condominium yet. Trump Towers Pune will also have an exclusive fitness center by Bollywood actor and model John Abraham.
There will also be an art gallery which will exclusively showcase contemporary art, private collections of various artists and an exquisite jewellery collection to epitomise luxury for the residents.