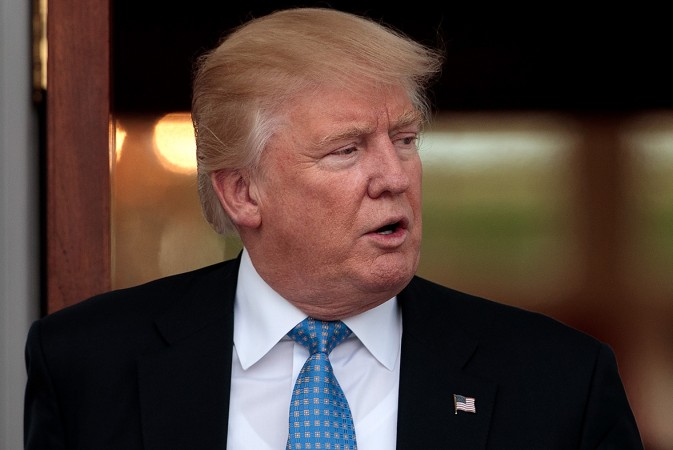 United States President-elect Donald Trump has had just two classified presidential intelligence briefings ever since he won the US elections. This number is far less than the briefings attended by his immediate predecessors even lower than Vice President-elect Mike Pence, the Washington Post reported.
Trump's lackadaisical attitude towards the important intelligence briefings and his limited contact with the team of intelligence analysts has raised concerns amongst officials about the President-elect's commitment to national security and international affairs.
Reports state that although the team of intelligence analysts remain ready everyday waiting to provide him with the confidential briefing, Trump has only accepted them twice. The billionaire has reportedly turned down the classified meetings to focus on other meetings with possible Cabinet members in his administration, business associates and even media executives.
Pence, however, has been reportedly receiving the intelligence briefings almost everyday since he won the elections on November 8.
The Post reported that the Republican's last three predecessors received daily intelligence briefings during their transition period and President Barack Obama along with taking regular briefings also scheduled "deep dives" on important security issues related to the United States like the Iran nuclear program.
Trump has always distrust of the intelligence community in the United States. Just days before he was scheduled to meet the intelligence analysts, Trump had told Fox News that he did not have much trust in the experts he was slated to meet after his elections win.
"Not so much from the people that have been doing it for our country. Look what's happened over the last 10 years. Look what's happened over the years. It's been catastrophic," Trump told Fox News.
According to the Central Intelligence Agency (CIA) website, President's Daily Brief contains the Directorate of Intelligence's highest level intelligence analysis targeted at the key national security issues and concerns of the President. The PDB is given only to the President, the Vice President, and a very select group of Cabinet-level officials designated by the President.
Reports state that Trump received his first presidential briefing as per norm on November 15. Trump had received the same briefings as US President Obama, the process is a part of US tradition to facilitate a peaceful transition from one presidential administration to the other.