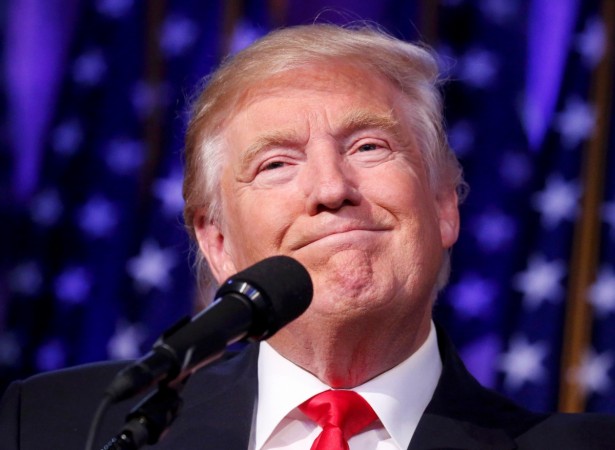 United States President-elect Donald Trump on Friday settled three lawsuits against his defunct, for-profit Trump University by agreeing to pay $25 million in compensation.
A civil trial was brought by former students of Trump University for fraud and allegations of cheating them of $35,000 in tuition fees for programmes, which used high-pressure sales tactics and employed unqualified instructors. Trump owned 92 percent of Trump University and had control over all major decisions, the students' court papers said.
The announcement for settlement was made by the New York Attorney General Eric Schneiderman just days before Trump was scheduled to testify in a trial beginning November 20 in San Diego. The settlement, however, will keep him from having to testify in court, averting an anomaly and a possibly embarrassing situation of a United States Presient-elect standing on trial. Two additional class actions suits, which were filed in California against Trump University, will also be closed.
According to the settlement, around 6,000 former students of Trump University will be compensated. A plaintiff attorney Jason Forge at a court hearing on Friday said that the affected students will receive at least half of their money back.
"I am pleased that under the terms of this settlement, every victim will receive restitution and that Donald Trump will pay up to $1 million in penalties to the State of New York for violating state education laws. The victims of Trump University have waited years for today's result, and I am pleased that their patience — and persistence — will be rewarded by this $25 million settlement," Schneiderman in a statement said. All fees was waived by the attorneys.
The settlement was a remarkable reversal of Trump's former stance on lawsuits where he had said that he never settles them and had also mocked other businessmen who agree to the settlements.
"We are pleased to announce the complete resolution of all litigation involving Trump University. While we have no doubt that Trump University would have prevailed at trial based on the merits of this case, resolution of these matters allows President-Elect Trump to devote his full attention to the important issues facing our great nation," a Trump Organization spokesperson said.
Trump settled the debate "without an acknowledgement of fault or liability," New York Times reported.