The Donald Trump administration has reportedly made renewal of non-immigrant visas like H-1B and L1 more difficult. The new directive from the United States says that the burden of proof lies on the applicant of the visa even when an extension is sought.
The US H1-B visa is a non-immigrant visa, which allows firms to hire foreign workers in specialised occupations. The H1-B and L1 work visas are majorly used by Indian IT professionals. Currently, the cap on H1-B visas stands at 65,000, out of which 25,000-35,000 are issued to Indian nationals.
The new restrictions were made even as External Affairs Minister Sushma Swaraj on Wednesday said that she had raised the H-1B visa issue with US Secretary of State Rex Tillerson during their meeting in New Delhi. Swaraj had reportedly asked the US to not do anything that would adversely affect India's interests.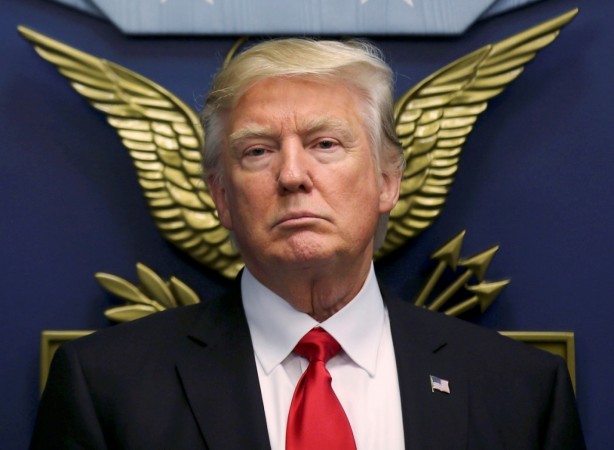 The US Citizenship and Immigration Services (USCIS) rescinded the years-old policy and said that the burden of proof in establishing eligibility is, at all times, on the petitioner. The federal agency also said that the previous memorandum of April 23, 2004, appeared to place this burden on USCIS.

"This memorandum makes it clear that the burden of proof remains on the petitioner, even where an extension of non-immigrant status is sought," USCIS said in a memorandum issued on October 23.
Previously, if the applicant was once found eligible for a work visa, they would generally be considered for an extension of their visa. However, with the newer restrictions, the applicant will be required to prove to the federal authorities that they are still eligible everytime they seek an extension.
Swaraj, after her meeting with Tillerson on Wednesday, had said that people-to-people contacts had played a critical role in the development of India-US relations.
"This is most evident in our mutually beneficial digital partnership, driven by our skilled professionals. In this regard, we have also discussed the very significant contribution to the US economy of Indian skilled professionals who travel and work under the H1-B and L-1 visa programmes," the minister said.
"In adjudicating petitions for immigration benefits, including non-immigrant petition extensions, adjudicators must, in all cases, thoroughly review the petition and supporting evidence to determine eligibility for the benefit sought. The burden of proof in establishing eligibility is, at all times, on the petitioner," USCIS said.