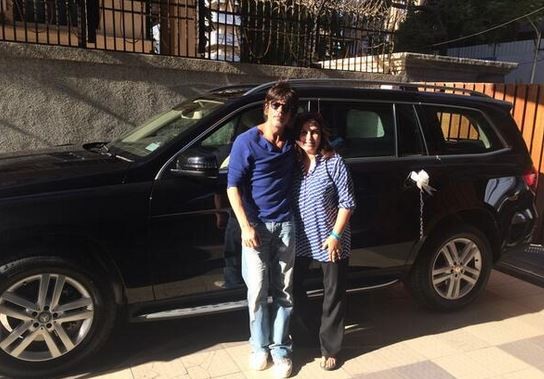 After Shah Rukh Khan, Bollywood filmmakers Farah Khan and Mahesh Bhatt are now in the hit list of underworld don Ravi Pujari.
Mumbai police on Monday arrested 13 men believed to be the members of Pujari's gang and foiled their plan to shoot director Bhatt and his family members. After the interrogation, the arrested members revealed Pujari's plan of attacking filmmakers to scare the film industry.
The gangster also asked his men to open fire at Shah Rukh Khan's bungalow "Mannat" and Red Chillies Office, and director Farah's home, according to The Times of India.
The gang was reportedly keeping a track of Bhatt's movement for almost two months
The 13 men reportedly told the crime branch that they had planned to attack Shah Rukh and Farah's offices, but had to temporarily suspend the plan, as the Mumbai police had become more alert after the attack on producer Karim Morani's residence two months back, according to TOI.
Pujari asked his men to attack the "Happy New Year" director and Bhatt to scare the film industry.
"The gangster had asked his men to open fire on these film personalities to make a bigger impact on the industry. While Bhatt did not get an extortion call, the gangster wanted to target Shah Rukh and Farah to scare them so that his aide, Sunil Raniyal alias Bittu Singh, who lives in New Jersey would get the overseas rights of the film, Happy New Year, which was then yet to release," said a police officer.
During the interrogation of these 13 men, police also found out that some of the men were involved in the firing on Morani's bungalow.