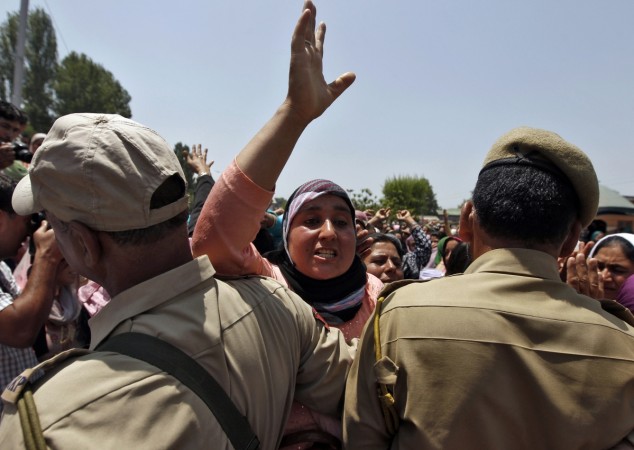 Foreign national women, including Indians, who work as domestic helps in Oman have been subjected to exploitation, sexual abuse and inhuman work hours, according to a Human Rights Watch report. The system of justice in Oman has also been inadequate in helping out the victims and many a times returns the women to the employers who have perpetrated the atrocities.
The Kafala system of visa ties the visa of the domestic help with that of the employee, making it close to impossible for them to escape those who torture them.
One such case is that of Bangladeshi domestic worker Asma K. She had gone to the United Arab Emirates for work, but was sold to a man in Oman. The man took away her passport and made her work 21 hours cleaning up for a family of 15 without any rest or day offs.
"I would start working at 4:30 a.m. and finish at 1 a.m.," she said. "For the entire day they wouldn't let me sit. When I said I want to leave, he said, 'I bought you for 1,560 rials (US$4,052) from Dubai. Give it back to me and then you can go.'"
Another such victim of abuse, Mamata B., went to the police in Oman in April 2015 to register her complaint against the man. She was regularly beaten by the employer and was not paid two months' salary. The police returned her to the employer despite her protest. The employer hit her "mercilessly" and locked her in a room for eight days with only dates and water for sustenance. The woman ran away again, but did not approach the police, the report called "'I Was Sold': Abuse and Exploitation of Migrant Domestic Workers in Oman" documented.
Women who dare to run away are declared "absconding" and are caught to be returned to those who bought them for their services.
Apart from beatings, few of the respondents said that they were sexually abused as well.
The international human rights organisation interviewed a total of 59 women who went through similar experiences for the report.
Calls have been made on the country to include domestic workers in its labour laws, but no efforts have been made on those lines, the NGO said.
As many as 130,000 female migrant domestic workers from the Philippines, Indonesia, India, Bangladesh, Sri Lanka, Nepal, Ethiopia and other countries go to Oman for work. Reports of abuse against domestic workers from other Gulf nations, like the Saudi Arabia, are also common.
Many countries, such as Indonesia, have banned their citizens from migrating to Oman for work. However, agents find loopholes in the system that perpetuate such crimes with impunity.
"Migrant domestic workers in Oman are bound to their employers and left to their mercy," said Rothna Begum, Middle East women's rights researcher at Human Rights Watch. "Employers can force domestic workers to work without rest, pay, or food, knowing they can be punished if they escape, while the employers rarely face penalties for abuse."