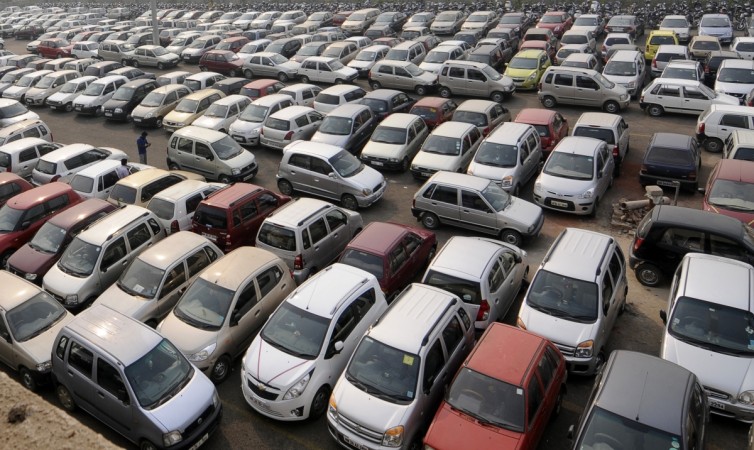 Maruti Suzuki India Ltd. (MSIL) has reported a 10.2 percent decline in domestic car sales in June 2016, in addition to a sharper fall in exports, while Toyota Kirloskar Motor (TKM) and Hyundai Motor India have registered 29 percent and 9.7 percent growth, respectively. Renault India posted 173 percent growth while Mahindra car sales increased 7 percent while Honda reported 38 percent fall.
Maruti Suzuki
MSIL sold 92,133 units in June 2016 as against 1,02,626 vehicles sold in June last year, according to a statement issued by the Gurgaon-based car-maker on Friday.
Exports plunged 44.7 percent to 6,707 units last month when compared to 12,130 cars sold in the corresponding month last year.
Except for the utility vehicle segment that grew 75.5 percent, the rest comprising mini, compact, super compact and mid-sized segments saw volume sales register decline in the range of 12 to 28 percent, according to the company's statement.
The cumulative sales for June 2016 (domestic and export) stood at 98,840 units, down 13.9 percent from 1,14,756 cars sold in June 2015.
For the three-month period ended June 2016, MSIL sold 3.48 lakh units, up 2.1 percent from 3.41 lakh units in the year-ago period.
The Maruti Suzuki stock was trading at Rs. 4,175 at around 11 a.m., down 0.24 percent from its previous close. The Sensex was up 236 points at 27,235.
Toyota Kirloskar Motors sales rise
Toyota Kirloskar (TKM) sold 13,502 units last month, a growth of 29 percent over 1,464 cars in June 2015. However, the company's exports fell to 1,352 units of Etios in June 2016 as against 1,917 Etios cars sold in June 2015.
Hyundai Motor India
The Indian arm of the Korean automobile company sold 39,806 vehicles in June 2016, a growth of 9.7 percent over 36,300 cars sold in June 2015.
"Hyundai volumes grew...with strong pull performance of volume models the Grand i10, Elite i20 & Creta and on the buildup of positive environment with good beginning of monsoons, the announcement of 7th Pay commission for central government employees," Rakesh Srivastava, Sr. Vice President Sales and Marketing, Hyundai Motor India Ltd., said in a statement.
Renault India sales rise
Domestic sales of the Indian arm of the French automaker grew 173 percent in June to 11,837 units from 4,340 cars sold in June last year.
Renault India Pvt. Ltd. is a fully owned subsidiary of Renault S.A.S. France and offers seven models in the country.
Mahindra and Mahindra
M&M sold 17,070 cars during June 2016, up 7 percent from 15,880 units sold in June 2015. The share price of M&M rose 2 percent to close at Rs. 1,457.60 on the BSE.
Honda Cars India Ltd.
The Indian subsidiary of Japanese car maker sold 11,407 units last month, down 38 percent compared to 18,380 cars sold in June 2015.
"The shift in consumer preferences led to high stock of diesel vehicles at our dealerships. As a deliberate measure, we have been rationalising wholesale dispatches to correct the stock situation atour dealerships," Yoichiro Ueno, President & CEO, Honda Cars India, said in a statement.
Republished with additional details at 6.52 p.m.