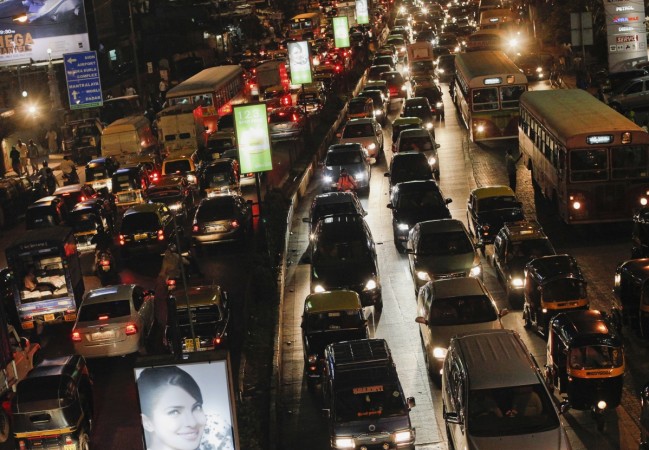 Domestic car sales during September were robust for most of the automobile companies, barring Honda Cars India, which continues to skip the growth wave. Maruti Suzuki posted 29 percent growth, while others saw mixed growth figures, such as Ford Motors (up 9 percent), Renault India (up 590 percent) and Nissan (up 96 percent). Honda car sales fell 18.7 percent. Hyundai domestic sales remained flat while exports rose 18 percent.
Some of the companies announced their sales data last Saturday (Oct. 1). Among them, Maruti Suzuki India Ltd. (MSIL) reported growth of 29.4 percent, while Mahindra & Mahindra and Toyota Kirloskar Motor saw volumes rise 5 percent and 6 percent, respectively, in domestic car sales.
MSIL shares were trading at Rs. 5,681 apiece on the BSE at around 12.02 pm on Monday, up 3.68 percent from their Friday close while Tata Motors was up 1.35 percent at Rs. 541.95 on 24 percent growth and Mahindra shares were trading 2.85 percent higher at Rs. 1,446 apiece.
Honda Cars India
Honda Cars India sold 15,034 units in India last month, a drop of 18.7 percent when compared to 18,509 cars the company sold in September 2015. The top-selling model was Honda City, followed Amaza and Jazz.
The company was hopeful of improved numbers in the context of the festival season.
"Our enquiry levels have seen a significant increase since the beginning of this festival season and we are looking forward to continuing good sales momentum through Oct'16. We are offering a lot of exciting promotions on our cars to make this festive season more attractive and rewarding for our customers," Yoichiro Ueno, President and CEO, Honda Cars India Ltd., said in a statement.
Ford Motors
The Indian arm of the American car manufacturer sold 9,018 units in the domestic market, up 9 percent from 8,274 cars the company sold in September 2015.
Renault, Nissan
The two companies saw domestic car sales spurt in September. Renault sold 12,300 cars, up 590 percent from 1,781 units the company sold last September, while Nissan's September 2016 sales stood at 5,151 cars, up from 2,616 units sold in September 2015, according to the Business Standard.
Hyundai Motor India
Hyundai Motor India Ltd. sold 42,605 cars in India, 100 units more than September 2015, while exports rose 18.3 percent to 16,606 cars, according to a statement released by the company on Monday.