When two nuclear armed neighbours decide to settle a serious row without firing a single shot, it marks a tremendous victory for diplomacy. Both India and China deserve pats on their backs for taking pragmatic steps towards defusing the Doklam standoff which was continuing for over two months.
According to this article in ThePrint, discussions and deliberations continued over several weeks to see the problem being overcome and it started at the informal BRICS meeting on the sidelines of the G20 talks that were held in Hamburg in Germany in early July. Prime Minister Narendra Modi, who had shaken hands with Chinese President Xi Jinping because of reasons of protocol, had raised the matter and almost soon after, talks went ahead between the two sides consistently.
India and China did not drift away, thanks to BRICS
It was significant for both India and China to find a solution to the problem ahead of the ninth BRICS summit to be held in Xiamen in China early September. While New Delhi couldn't afford to sacrifice the bigger goal of seeing the platform turn into a worthy alternative to the West-dominated world order, China had the stake in turning it into another success after the Belt and Road Initiative. The BRICS perhaps saw its biggest diplomatic success in the mutual and peaceful settlement of the Doklam row involving two of its prominent members. A lesson for SAARC to learn?
But Bhutan's role was equally important
But another significant angle the Doklam story has is the role of Bhutan. A big section of the Indian media had ignored the importance of Bhutan in this story, perhaps thinking it just as a weak and voiceless protectorate of India having little or no say in its foreign policy.
During the Doklam row which essentially was one between Bhutan and China, the former had clearly told the Chinese side that its initiative of building roads was amount to violation of the Bhutanese territory and it was not acceptable at any cost, ThePrint report said. For the Indian side, too, Bhutan had a message and it was to settle the dispute peacefully and not by causing any outrage, the report added.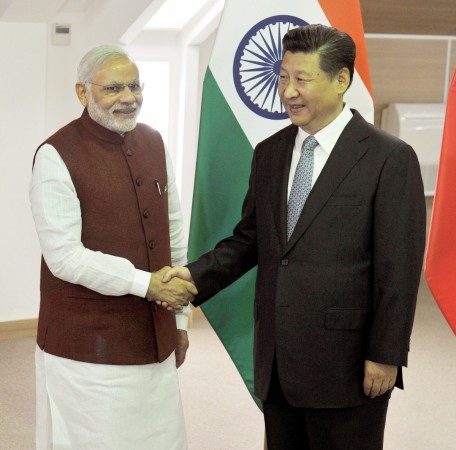 The Doklam crisis would have given India's hyper-nationalist quarters enough fodder to claim a 'famous victory' over the Chinese, but they did not see the risk of losing Bhutan's friendship in it. Some Indian reports had infuriated common Bhutanese by means of controversial news reports and illustrations and such misguiding journalism has enough potential to derail India's relations with Bhutan in the long run.
Allow Bhutan to have its own play
Instead of forcefully acting as Bhutan's guardians, India would do it better in the days ahead by allowing it to take responsibility of its own foreign policy priorities. A step towards that was taken in 2007 when a new friendship treaty came into being between the two but New Delhi needs to trust Bhutan's own capacity to judge situation more. Bhutan has showed through its strong words and mature action that physical size doesn't matter in diplomacy. We are not living in times of war where the role of guns is deemed supreme in intimidating the small.
Bhutan is a fledgling democracy which means it is only going to gain more voice in the days to come. India would do well in reassessing its Bhutan policy so that the small neighbour's democratic chaos doesn't push it away from New Delhi, something that has happened with another Himalayan neighbour Nepal in its post-monarchy days.