While the world has been taking a neutral stance regarding India and China's conflict over the Doklam plateau and asserting that the two countries should work out the issues through diplomatic talks, Japan spoke out in favour of India and said that China must not try and change the status quo by force. But the country is now facing the wrath of Beijing, which has said that Tokyo must not make "random comments."
The Chinese foreign ministry has warned Japan to get its facts clear before commenting on the Doklam issue. Hua Chunying, China's foreign ministry spokesperson, said on Friday that "the Japanese ambassador in India might really want to back India, but I want to warn him not to speak carelessly before he is fully aware of the facts," according to the Global Times.
In tune with what China has been saying for about two months now, Hua explained that Doklam is not something anyone should have doubts over "as both China and India have recognized and adhered to the delimited China-India border in Sikkim for 127 years. It is India that has crossed the border illegally to create issues and change the status quo, not China."
The Japanese ambassador in India Kenji Hiramatsu on Thursday had backed India in the Doklam standoff and told the media: "We understand that the standoff in the Doklam area has been ongoing for nearly two months. As it can affect the stability of the entire region, we have been watching the situation very closely.
"We also understand that India has a treaty understanding with Bhutan, that's why Indian troops got involved in the area."
Meanwhile, Japanese Prime Minister Shinzo Abe is set for a three-day India visit on September 13 and China doesn't seem too comfortable with the idea. Hu Zhiyong, a research fellow at the Institute of International Relations of the Shanghai Academy of Social Sciences, told the Global Times on Friday that this is Tokyo's way of confronting China.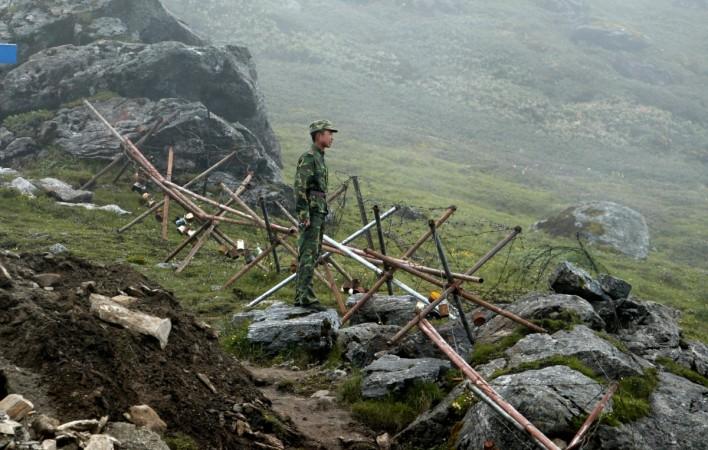 "India and Japan see China as a common opponent ... they have been strengthening cooperation on nuclear issues and national defense as well as forming the 'freedom corridor' to rival China's Belt and Road initiative," Zhiyong said. "Japan's public statement at such a sensitive time is to strengthen India's dependence on Japan and to counteract the pressure from China in the East China Sea."
Zhiyong also said that India hasn't received support from countries such as the US and Russia. "If they showed support to India publicly, China would strike back strongly with the truth, because in this case, India is in the wrong," he added.