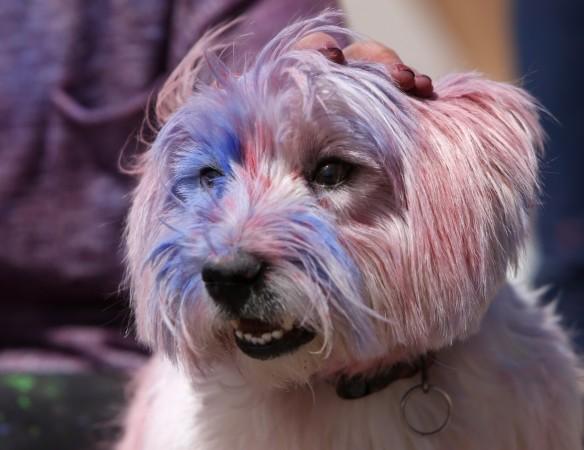 A Maltese Terrier travelled around the world to reunite with his family after being stranded in Alice Springs, Australia on Thursday.
Timothy was on his first flight ever from Sydney to London via Kuala Lumpur. But the Malaysian Airlines flight MH122 got delayed as one of the engines had failed. Apart from Timothy, there were 224 other passengers who were left stranded in Alice Springs, Australia. The dog was left unaccompanied as the family travelled on a different airline to London.
"My worst nightmare was that he'd just been left in a holding crate on the runway with no access to food or water," Timothy's owner Susan Merrell told ABC.
However, the news about the disappearance of the dog quickly spread like a wildfire. Timothy was left stranded and unaccompanied but was taken care by the Alice Springs community. The six-year-old dog was later found by the locals and provided with food, accommodation and even a play date with a local dog.
Unfortunately, he also missed the connecting flight to Kuala Lumpur as he reached the Malaysian capital a day late. Furthermore, his immigration paperwork was also left on the first flight in Alice Springs.
"He was actually quite emotional, he was shaking, he was crying and yelping, but I think overall he was just really excited to see us and we were to see him too," Merrell was quoted by ABC.
As per reports on ABC, Pet Flyers owners Peter Melville has said that it was not unusual for pets to be left away from their owners on long-distance flights.
"We often have to pick up pets from a different airport [due] to weather, but I can't recall ever having to send anyone to the airport after an emergency landing," he said.
Finally, after four days, the globetrotting dog was released from the Heathrow Airport quarantine as Timothy reunited with his family in London.