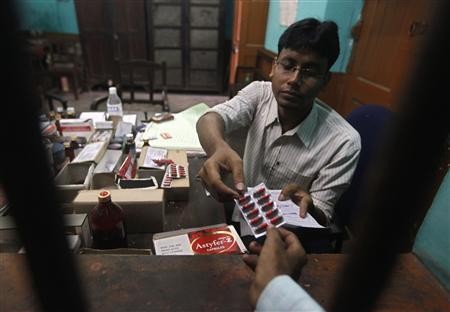 Many doctors, in deals with pharmaceutical companies, allegedly prescribe irrelevant medicines to patients for money, gadgets and even prostitutes.
An NDTV report busted the illegal and unethical practice among certain doctors in New Delhi. They not only cheat patients with inappropriate medicines, but even allegedly prescribe "branded medicines" instead of generic drugs, which comes at comparatively cheaper rates with similar chemical composition.
A pharma company's medical practitioner, on condition of anonymity, told NDTV that the doctors greedy for gifts and money indulge in such practices and prescribe medicines without bothering to know about its composition.
"Doctors do not prescribe any particular drug until there is an incentive. That could be anything from an air conditioner to a car, from sponsoring family holidays to jewellery and even prostitutes. There are doctors who are ready to prescribe drugs of the company's choice without even understanding the composition," he said.
In order to satisfy the sale demands of the pharmaceutical companies, doctors prescribe irrelevant medicines to the patients like a general practitioner Dr JN Saxena did.
To help boost the sale of a fake pharma company made up by the television channel, he prescribed vitamins to a patient, who complained of low blood pressure. In exchange of this, he received a cash of ₹5,000 from the fake pharma company.
"You don't worry, you have my number now, any month you can't meet with your target, just let me know, I will get the job done. Even if you inform me two days in advance, I will get it done," Saxena told the fake pharma company.
Another doctor, a diabetes specialist Dr RK Lalwani in South Delhi demanded digital camera of the best brand in exchange of a similar deal. The doctor said that he has received various such offers from the pharma market, so he would confirm a deal with the one that offers the best gift.
"I am very choosy. There are lots of brands in the market and people keep roaming around with brochures of Honda City. They came to me too, but I said I only drive a BMW," Lalwani said.
A general practitioner from Central Delhi Dr Ravinder Kumar demanded an iPad for his son for prescribing the medicines of a pharma company.
"See I don't take small gifts, but yes my son needs an iPad...He needs an iPad-mini, with retina display and 32GB," Kumar said.
The Ethics Committee of the Indian Medical Council reportedly said that the panel would discuss the matter on Wednesday.