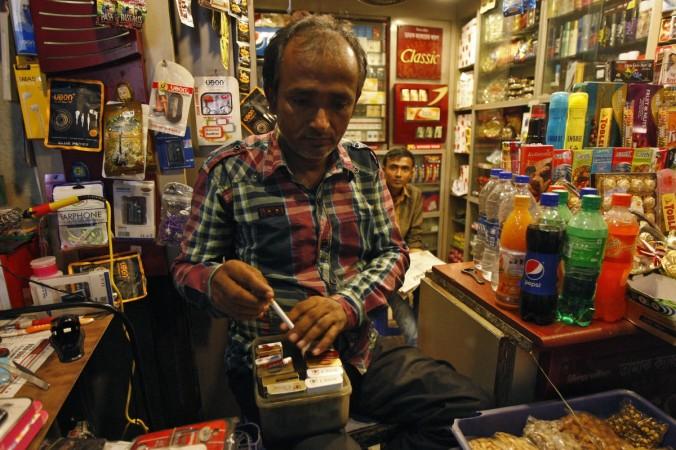 Ahead of the April 1 deadline, when the union health ministry is set to implement larger size of health warnings on tobacco and cigarette packaging, the doctors have extended their support to the government's decision, the Indian Express reported.
Nearly 653 doctors and office-bearers of medical societies across the country have written a letter addressed to Prime Minister Narendra Modi urging him to implement the new rules on pictorial warnings from April 1.The union health ministry earlier recommended increasing the size of the pictorial warnings to 85 percent from the current 40 percent.
The size of health warnings on tobacco and cigarette packets is currently caught up in a debate, with BJP MP Dilip Gandhi-led parliamentary panel suggesting the large size pictorial warnings would be too harsh for tobacco farmers and companies. The panel said the size should be kept at 50 percent.
The Tobacco Institute of India, a body of tobacco farmers and manufacturing companies, has termed the government decision as excessive, and one that could impact the income of the thousands of people associated with the industry.
However, the World Health Organisation (WHO), while terming the debate as worrisome, backed the decision of the Indian government on increasing the size of the pictorial warnings.
The doctors, meanwhile, urged PM Modi to step in to prevent the tobacco lobby from subverting the anti-tobacco measures by the government.
They signed a petition, which said, "We are committed to this important public health issue. It is unfortunate that the panel report is ignoring health of billions for the benefit of a few."
The letter reminded Modi of his pledge to spread awareness on the risks of tobacco consumption in India.
"The Facebook message of Modi shows his personal commitment for this important public health issue. Plethora of medical evidence has proven beyond doubt that tobacco is the only consumer product that has no good use, and causes disease, disability and death. We are very hopeful that he will do the best for the health of the nation," Pankaj Chaturvedi, professor and surgeon at Tata Memorial Hospital was quoted as saying by the Indian Express.
"At least 10 lakh Indians die every year because of tobacco and at least 50 percent cancers are attributable to tobacco. I am sure the government knows the staggering statistics and is serious about tobacco control," said Sanjay Seth, chief of operations of Voice of Tobacco Victims campaign, according to the Indian Express.