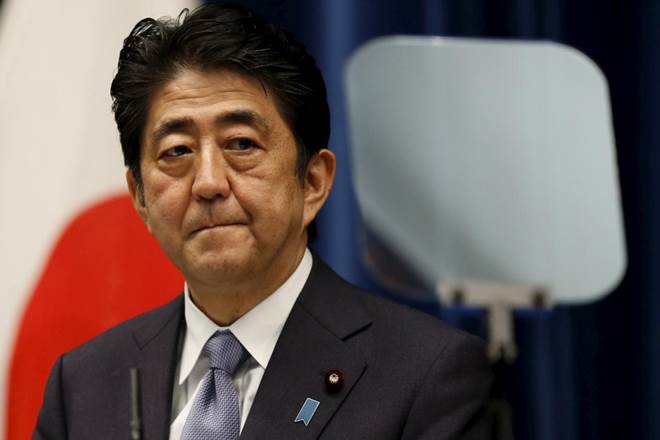 Amidst the deteriorating population of Japan, the nation's lawmakers keep on coming with controversial comments about childbirth, child rearing, and other issues. But the latest controversy may look similar to the earlier ones but it is being considered to be the rudest of all. Liberal Democratic Party Secretary-General Toshihiro Nikai, in a speech in Tokyo, called people, who choose to have no children as "selfish" that has made the lawmaker being slammed by the public.
Nikai compared today's generation to the people during the World War II. He said that they never ignored to have families even during that period of devastation. The Japanese leader asked the population to take inspiration from the older generation and urged women to have babies to contribute and improve the nation's plummeting population.
"In order for everyone [in Japan] to be happy, we should have many children and develop our country," he said as quoted by Kyodo News. "During and after the war when [Japanese people] were living on the edge of starvation, nobody said it's better not to have children because it would be too much trouble," Nikai added. "These days, some people have a selfish idea that it is better not to give birth to children."
The comment from Nikai has come following a series of remarks put forth by many other Japanese leaders recently. In May, 72-year-old house member Kanji Kato said that when he visits newlyweds at wedding functions, he urges them to raise "at least three children." In the same month, Executive Acting Secretary-General Koichi Hagiuda came up with a sexist comment, saying that children should "stay with their mothers" and the idea of making fathers primary caregivers is an "unwelcome" concept.
The birth rate in the nation has fallen adversely, making it reach 1.4, which is almost half of what it supposed to be in the 1970s. The number of centenarians is extremely high in Japan while the population of the young ones has taken a pathetic turn. Though Japanese Prime Minister Shinzo Abe has been found advocating the attempts to be made to increase the country's population many times, he slammed Nikai's comments.
He said that forcing a point of view on citizens is not a right idea. "We should not impose our opinion on others," Abe said on Wednesday.