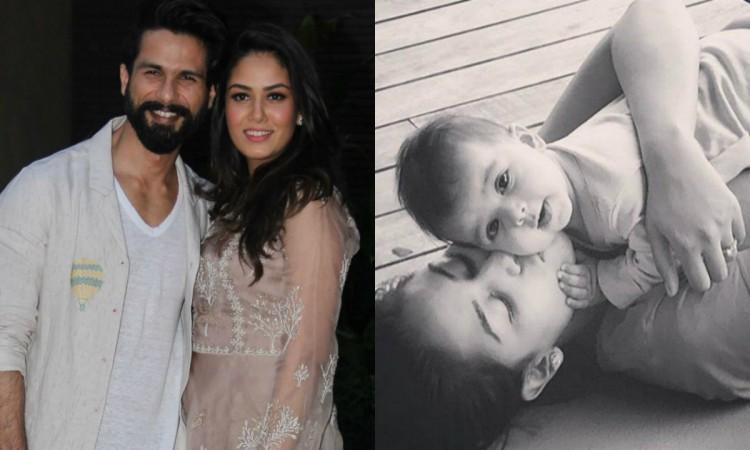 Shahid Kapoor's wife Mira Rajput was in news over her Women's Day special interview. The 24-year-old received a lot of criticism after she said her daughter Misha is not a puppy.
On Women's Day, Mira gave her first interview and unfortunately, it became a topic of discussion all over India. While social media blasted at her remarks, Mira's college mate wrote an open letter to her. Most of the working women protested against the celeb wife's comments.
While some supported her, some went all out to lash out at Mira. However, it was her opinion and it did not look like she meant to mock or demean working mothers with her statement.
Now, Mira has reacted to the incident, but again, her words didn't go down well with some people. The young mother spoke her mind in an exclusive interview to Bombay Times. "Women who stay at home and take care of their children deserve to be celebrated as well," she said on the occasion of Mother's Day.
When asked about the controversy created due to her comments, Mira said: "I am not an actor or a public figure, I have the luxury to be politically incorrect."

Though Mira is somewhat right, her comment has received flak again on social media. Yes, she is a star wife and marrying Shahid has made her a public figure automatically. It looks like Mira has made the situation worse with the remark. Don't you think?
On the other hand, people should give her some time to get used to such situations. What is your opinion on this? Please share your views in the comment box below.
Watch Mira Rajput's interview on Women's Day: