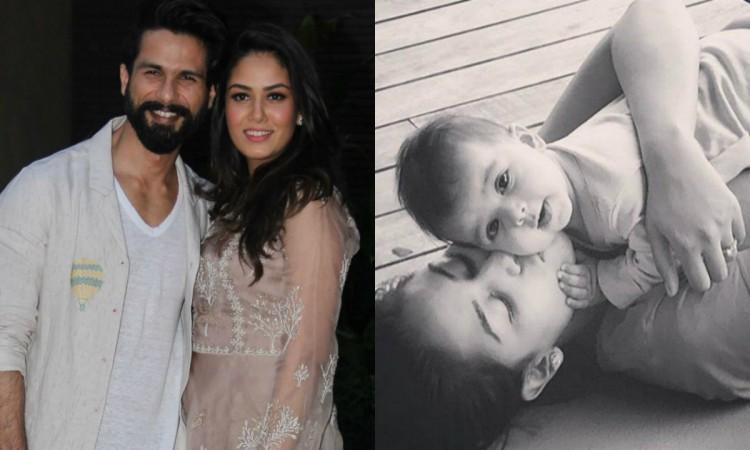 Shahid Kapoor's wife Mira Rajput, who is not from a film background, gathered the courage to give a candid interview as a celeb's wife. But people have now lashed out at the 22-year-old speaking her mind in her very first interview on Women's Day.
Also read: Shahid Kapoor-Mira Rajput break ties with Madhu Mantena-Masaba Gupta
Mira spoke about her marriage, baby Misha, women empowerment and equality in the interview. While many believe that she was brave enough to be so honest and share her views, others have slammed her for comparing a child to a puppy.
"I wouldn't want to spend one hour a day with my child and rush off to work. It's not that I am not a woman of today. You don't have to compromise on traditions and ideals to be modern. Why did I have her? She is not a puppy, you know. I want to be there for her as a mother, seeing her grow up has, cannot be quantified," Mira said in an interview.
While the choice of words may not have been very appropriate and even a bit insensitive, she had, right at the beginning, said that it was her viewpoint and she didn't mean to hurt anyone's sentiments. She had also said that she was nervous talking in front of such accomplished women.
However, netizens went all out to lash out at Mira and we cannot understand why it is such a big deal. It is her opinion and probably how she deals with being a homemaker and a new mother. At least it did not look like she meant to mock or demean working mothers with her statement.
During the interview, Mira also said: "Feminism isn't about man versus woman. It's about equality. There's a new wave of feminism that's come which is about aggression," proving that she is all for equality and Misha is one lucky angel to have such an intelligent mother.
While there are numerous people who slammed the star wife for her "puppy" comment and feminism statements and expressed their anger on social media and blog posts, there were a few who stood up for Mira.
It was her first interview and we believe she did great.
Watch Mira's interview here: