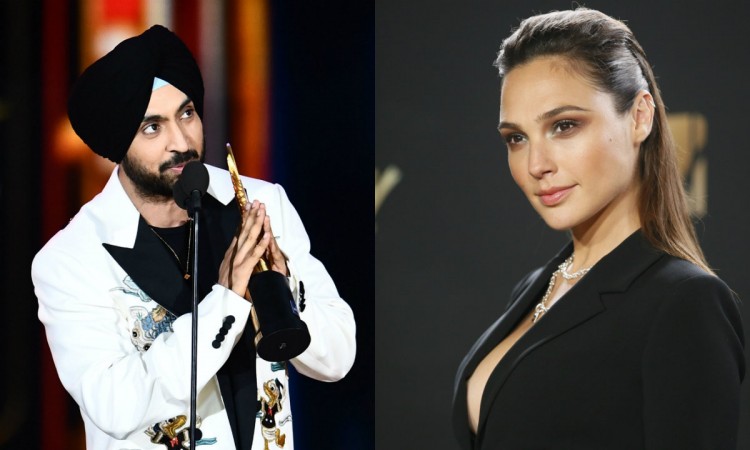 Diljit Dosanjh is a true blue entertainer. Not only does he put up a brilliant show on screen, he keeps his fans on their toes with his acts off-screen. Be it trolling himself after every episode of Rising Superstar or his comments on Kylie Jenner and Gal Gadot's pictures, the Sajjan Singh Rangroot star keeps his fans on their toes.
A couple of months ago, the star revealed why he was attracted to the Jenner sister. Now, the Soorma star has confessed why he's attracted to Gadot and shared an interesting connection the two stars share.
Talking to Mumbai Mirror, the Punjabi superstar shared that he was impressed by her acting in the hit DCEU movie, Wonder Woman that released last year. "I watched it in the theatre and frankly didn't expect to like it as much as I did," he said.
Sharing more of the experience, the actor informed readers that the two stars will share a common connection, following the release of Rangroot.
"The film (Wonder Woman) was set against the backdrop of a war which made it interesting as I was also shooting for a war film, Rangroot, then," he said.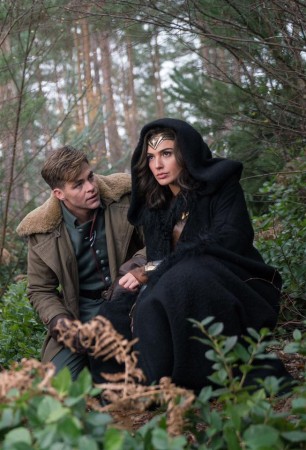 Diljit also took the opportunity to thank the two divas as they have helped him garner turn heads among the Indian media. "I don't have a publicist in Mumbai so I have to thank Gal Gadot and Kylie Jenner for keeping me in the news," he said.
"I am quite active on Instagram and just because I'm an artiste myself, there is no rule that I shouldn't follow others. Not just Gal Gadot and Kylie Jenner, I also comment on Sonakshi Sinha's profile, the only difference being that she knows me personally, unlike the other two," he added.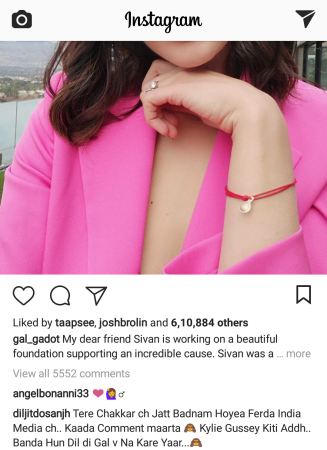 The Jatt will soon be seen in Welcome to New York alongside Sonakshi Sinha, Karan Johar, Ritesh Deshmukh and several other Bollywood stars. Although Bollywood is taking a chunk of his time, the actor is clear he will always make time for Punjabi cinema.
"I will be doing one Punjabi film every year. This year it's Rangroot, which is based on World War I. I don't want to lose my fans in Punjab, they want to see me in movies and singing songs," he told the publication.
Sajjan Singh Rangroot is slated to release on March 23 and there are reports suggesting that the Punjabi superstar will dub the movie in English and Hindi.