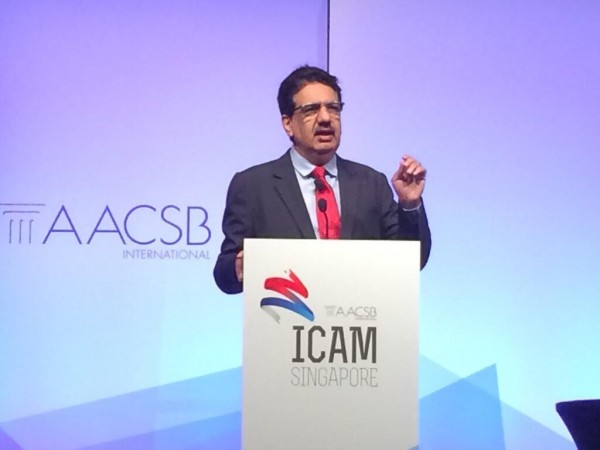 The Forbes magazine is out with its list ofAsia's 2016 Heroes Of Philanthropy, and it features five Indians this time. See if you can recognise any of them.
Bain India CEO Amit Chandra and his wife and Jai Vakeel Foundation CEO Archana Chandra:
This is definitely a power couple. The Forbes list says they "give 75 percent of their earnings each year to causes from education to healthcare." The article goes on to add that Amit Chandra "was one of the founding donors to Ashoka University and has funded a new children's hospital in Mumbai that will be the country's largest."
Sampark Foundation founders Vineet and Annapurna Nayar:
In a report published by Forbes independently from the list of Asian philanthropists, it has said the couple plan to bring changes in the primary education sector in India with an injection of $100 million in various projects of the Sampark foundation, which they founded in 2005.
The foundation's own website describes itself as "an NGO for children education on a pan-India level so as to improvise upon the teaching methodologies, especially to impart rudimentary maths and basic English language skills with the aid of better, easy-to-comprehend tools and techniques."
True to the philosophy, the foundation makes use of "coloured rings on strings, plastic blocks of different sizes and multihued circles, triangles and squares" to help the children learn, according to the Forbes report.
Serum Institute of India CEO Adar Poonawalla:
Adar Poonawalla, whom the Forbes 2016 list has referred to as "Poonawala," has said he will provide Rs 400 crore for the clean-up of the city of Pune, in what is being called the Poonawalla Clean City Movement. The initiative has received the backing of the Pune Municipal Corporation.
According to the list, Poonawalla has "pledged $15 million last year to clean up Pune city, near Mumbai, where he lives, by collecting and processing garbage with a fleet of 50 trucks and a crew of 70 people."