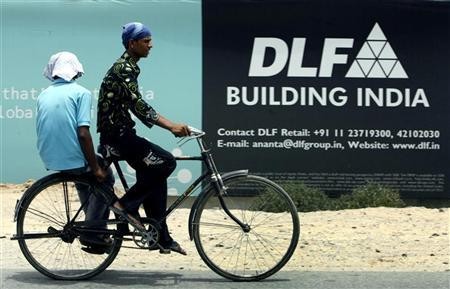 The Punjab and Haryana High Court's bench comprising Justice Surya Kant and Justice Amol Rattan Singh on Wednesday cancelled the allotment of 350 acres of land in Wazirabad, Gurgaon to real estate company DLF by the Haryana State Government.
Following the judgment, the stock price of each DLF share slipped 10% and was offered for ₹163.10 per share at 2.30 pm on Thursday.
The decision came after farmers challenged the transfer of the land to the real estate giant.
On Wednesday the court ordered the Haryana state government to dispose the land through open international bidding within a month. However, DLF can participate in the auction, according to PTI.
The land was initially owned by the Haryana State Industrial and Infrastructure Development Corporation Ltd (HSIIDC) for public purpose, but Bhupinder Hooda led Haryana government transferred the land to DLF in August 2009 in exchange of ₹1,750 crore. DLF in 2009 won the auction as other competitors such as Unitech, Country Club and Rajarhat IT Park could not qualify on technical grounds.
However, in 2012 the High Court restricted DLF from constructing flats through any third party source. In defense, DLF noted that it had won the land in an international competitive bid conducted twice by the government of Haryana in 2009-10.
"The copy of the order is still awaited but we wish to clarify that it will have no bearing on any of our completed or ongoing projects. This land was to be developed in the future. After reading the order and taking legal advice, we will take appropriate steps," Business Standard quoted DLF's spokesperson.
This is a second blow to the company after the Supreme Court bench on 27 August presided by Ranjana Desai imposed a fine of ₹630 crore on DLF and said that ₹50 crore had to be paid up within three weeks. DLF was accused by Competition Commission of India (CCI) of misusing its dominant position in market and following unfair practices, reported Business Standard.
Meanwhile, DLF has been selling its non-core assets to reduce its loan, which was recorded around ₹19,000 crore at the end of June this year. The company also sold its luxury hotel chain Aman Resorts to Delhi Development Authority (DDA) earlier this year.