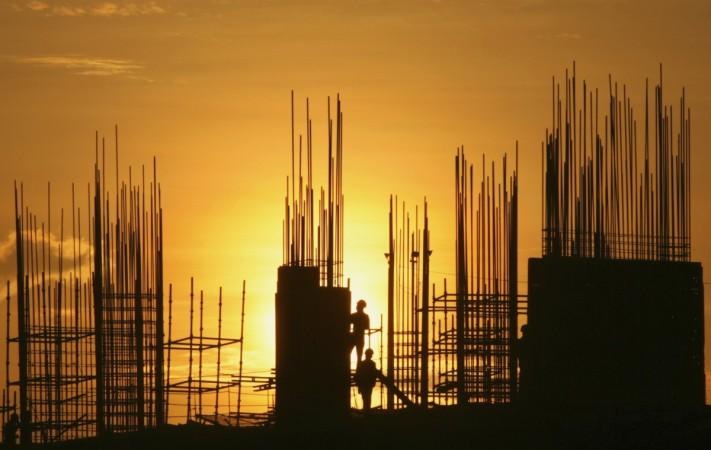 Shares of real estate companies are probably the worst hit on Wednesday on the BSE in response to the ban on high-denomination currencies by the Narendra Modi government, being referred to as "surgical strike" on black money. DLF was the biggest loser at 23.8 percent, followed by HDIL at 19.4 percent. Kotak Securities, in a note on the development, has offered "condolences" to land owners.
"Only individuals with large sums of unaccounted cash will be affected by the government's move. In real estate, we believe most of the cash is used in land transactions (by entities or individuals) and sellers potentially hold un-explainable sums. Post the Income Declaration Scheme 2016, and the recent government doctrine, we believe it could be difficult for them to adjust such huge sums of cash," the brokerage said.
"But our discussion with large developers reveal that most have views opposed to ours that land prices could come down. As for the possibility of lower selling prices in near-term (and resultant lower demand for new land), we believe there is a case for land price correction in some markets," it added.
The BSE Realty index was down 15 percent at around 10.58 am.
The crash in share prices of real estate firms is on expected lines, since the sector is widely believed to be one where "cash is king" and consequently the worst hit as a result of the ban on Rs 500 and Rs 1,000 currency notes effective from Tuesday midnight (November 8, 2016).
The fall in real estate shares is sharper when compared to the fall in benchmark indices — the BSE Sensex and the NSE Nifty.
The government will bring a new denomination — Rs 2,000 — and issue new Rs 500 notes from November 10.
On the positive side, there are benefits for the sector, albeit in the long-term, according to analysts.
"Real estate transactions in progress and not completed that involve CASH will be impacted, leading to complications. This will certainly lead to pain in the realty sector in the short term, but it Is a welcome move for the long run," Ravi Ahuja, executive director, Office Services & Investment Sales at Colliers International, said in a note on Wednesday.

"It is great for the country and in the long term. Will give some short term pain, but all for greater good," Saacketh Chawla, Deputy Managing Director, Colliers International India, said.
The perception that the sector is used to deploy cash will subside over a period of time, which augurs well for real estate companies, according to another consultant.
"The effects will be far-reaching and immediate, and shake up the sector in no uncertain way. Stricter measures against black money have for long been required to help bring about greater transparency, give the Indian real estate sector more credibility and make it more attractive for foreign investors,"Anuj Puri, Chairman & Country Head, JLL India, said in his note to the drastic development.

Black money deals are more common on the unorganised market, but this practice has, in fact, been on the decrease with greater awareness on the part of buyers. Before too long, the caricatured version of black money driving Indian real estate is no longer applicable," he added.
The BSE Sensex was down 684 points at 26,907, while the NSE Nifty was down 311 points at 8,232.