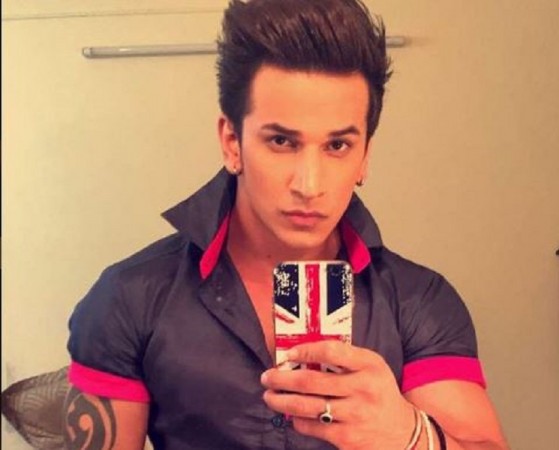 Diwali is just around the corner and people across the country are busy preparing for the festival – lighting diyas, buying new clothes, decorating their homes and preparing sweets – and celebrate it with their loved ones. Not just the common people, even celebrities enjoy the festival of lights.
Some television actors, including Prince Narula, Saumya Tandon and others, also plan to celebrate Diwali this year. Here are some of the celebs who have shared their childhood memories of Diwali and how they plan to celebrate it this year.
Prince Narula aka Lucky of Badho Bahu said in a statement: "During my childhood days we used to have a family get together during Diwali. Diwali is a very important festival for me as well as for my family. I will first go for my shoot. Then I'll go to my home and will decorate it and light candles. I love Kaju barfi so will definitely have them. Apart from that I sometimes make sweets with my mom so I might cook and if not that then I may go to the market and get sweets for myself. I wish the viewers of Badho Bahu, a happy and safe Diwali. Celebrate this festival with love and care. Be aware of crackers and be safe."
Saumya Tandon aka Anita of Bhabhi Ji Ghar Par Hai: "What I miss most about Diwali from my childhood is playing cards with is my parents and sister. What I love most about Diwali is the food, sweets and decorating the house. This is the only time where I could afford eating sweets and the best part is that they would all be homemade. I urge all the viewers of Bhabiji Ghar Par Hai, to celebrate a peaceful and pollution free Diwali."
Aasif Sheikh aka Vibhuti of Bhabhiji Ghar Par Hai: "Diwali until today is one of my favourite festivals. During my childhood, I always thought that Diwali is one of our festivals. I used to stay in a bungalow in Delhi so I remember lighting Diyas and Decorating my Bungalow and having a store room full of sweets. But this time with my shooting schedule I am hoping to get one more day of leave where I could invite my friends and relatives to my place and celebrate together. Diwali is a great festival and my only message to my fans that avoid bursting crackers and have a very safe and happy Diwali"
Gaurav Khanna aka Dr Akshay Sinha of Tere Bin: "Diwali is my most favourite festival. Back then, during my school days at Diwali we used to get a lot of firecrackers as kids and our main attraction used to be that. But then once we realised how much noise and air pollution happens because of that, we started avoiding firecrackers. Then the time was spent in family gatherings and playing card games. As I am from Kanpur, the weather starts getting quite cooler by Diwali, so we used to always wear new heavy Indian attires and then gorge on lovely north Indian sweets. This Diwali will be special as I would be celebrating it with my fiancé and friends in Mumbai. I wish all my viewers of Tere Bin a very happy Diwali and a wonderful year ahead."
Vishal Vashisht aka Sagar of Gangaa: "In my childhood, my father used to get crackers for me every year. But as I have grown older, I have realised that the money that is invested in buying crackers could be used for much better things in life. This Diwali I plan to take a break from my shoot and go to Kolkata my hometown and celebrate Diwali with my family. Being in the profession I am, I avoid having oily food but Diwlai is the only time I don't hesitate to gorge on to food and sweets because Diwali without food seems just incomplete. Wishing all my fans and viewers of Gangaa a very Happy Diwali and a safe one! Wear new clothes, have sweets but try and avoid bursting crackers and it affects the environment."