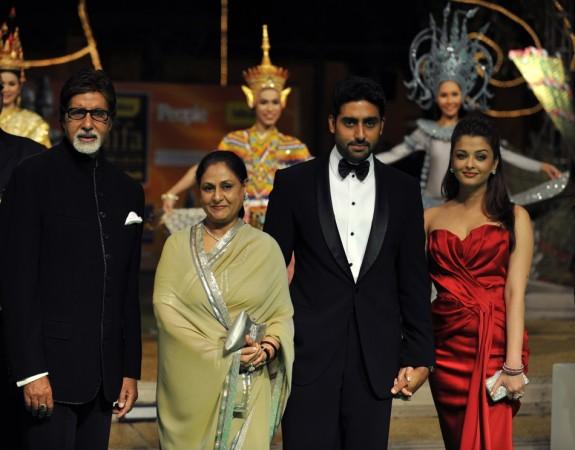 Like every year, the Bachchan household is planning an elaborate Diwali bash. To be held at Jalsa in Mumbai on Sunday, October 30, the guest list for the party is a star-studded one. From the Khans to the Kapoors and Kumars, all are expected to attend the event.
Diwali is one of the widely celebrated festivals in Bollywood, and while every star will host their own little parties, the one Amitabh Bachchan hosts is the most special of all. Like previous years, this time too, the family is going for an eco-friendly Diwali, which means less of noise pollution and more lights.
"Amitabh, Jaya, Abhishek and Aishwarya are supporting an eco-friendly Diwali while maintaining tradition. Big B ensures that no stone is left unturned. The menu is traditional and the sweets are Indian," a source told Mid-Day.
This is an exciting time for the Bachchan family as little Aaradhya gets to learn all about festive traditions and Indian culture. "She looks forward to the celebrations with grandpa explaining the meaning of each ritual," the insider further added.
Shah Rukh Khan too is believed to have been planning a Diwali bash, invites to which are being send out. His special party is also for celebrating his 25 years of marriage with Gauri. However, the couple celebrated their important day at Mannat in Mumbai on Tuesday night, which went on till wee hours. Karan Johar, Farah Khan and Sachin Joshi among others were invited over for a quiet dinner.
Aamir Khan, Shilpa Shetty Kundra and Ekta Kapoor are some of the other celebrities who are known for their lavish Diwali parties.