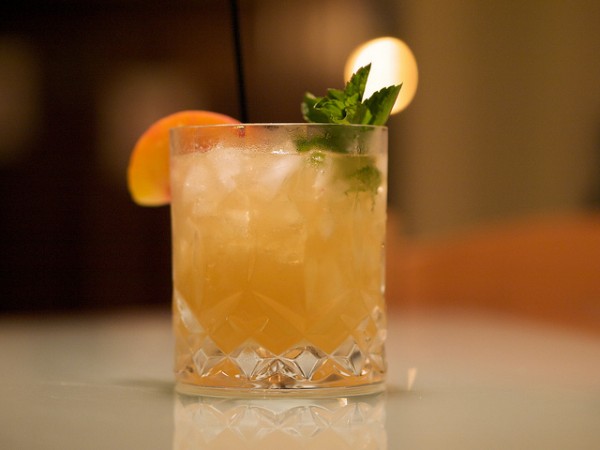 The festival of lights is upon us and what is Diwali (Deepavali) without some friends, family, good food and drinks. As most of us are on our toes arranging last-minute menus for the guests who have been invited over without any beforehand preparations, we bring to you a list of easy-to-make cocktail recipes.
A couple of on-hand kitchen ingredients and an alcohol of your choice and you're good to go. For the base of your drink, we insist on getting bottles of Vodka because they are readily available and also easy on the pocket. But, again, it's your party, your call.
But before you bring out the mixologist in you, which is while you are sober, be sure to enforce a few ground rules. Even if your audience bets big on you, remember not to indulge in a game of pinfinger or flaming shots.
A quick scroll at what your make-shift bar could look like this Diwali:
If you are on a budget, Rum and Coke is your friend for this party. It's easiest to make and cheapest of all drinks. With two ounces of rum and four to six ounces of Coca Cola, you are all set for a party. But let's be honest here, it's not just another evening at your balcony, when you drink down all your work worries one sip at a time.
Move on to good old Mojito, which, for years, have been the star of such parties. Also, if you do not have a fully stocked bar, then this is the drink for you. In other news, Mojito is perfect for those who have just begun drinking. For making the drink, you will need two ounces of light rum, two teaspoons sugar and a few fresh mint leaves, club soda and wedges of lime and a sprig of mint for garnish.
A glass of Margarita is everyone's favourite; it is hassle free and just a three-ingredient cocktail — lime, triple sec and some tequila.
Bloody Mary is another fancy drink you could make in no time. It requires salt, lemon wedge (1), vodka (two oz), tomato juice (four oz), Tabasco sauce (two dashes), horseradish (two tsp), worcestershire sauce (two dashes), ground black pepper and smoked paprika to make a pint of Bloody Mary. Lose the vodka for the non-drinkers. It reads like a lot is going on with the drink but mixing it is as simple as: add all your ingredients into a shaker and after a gentle shake, strain the contents into a rimmed glass.
Wine can be had simply, it's that delicious. But how about sprucing it up this Diwali? Take red wine and add lemon-lime soda to it, garnishing the glass with a lemon wheel.