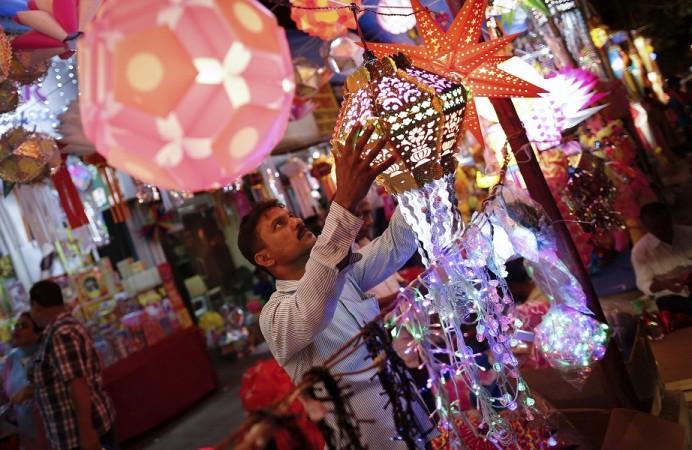 Diwali is around the corner and people across the country are looking forward to celebrate the festival with their family and friends. It is that time of the year when people buy new clothes, decorate their houses, and prepare sweets.
While many are in the festive mood and have already bought their best outfits for the occasion, others have a busy life and are losing out on time to shop.
With the festival of lights fast approaching, here is a last-minute shoppers' guide that may be helpful to many.
Clothes and jewellery: The best and easy way for quick shopping during Diwali is buying clothes and jewellery from online shopping sites. Some online shopping sites like Amazon, Snapdeal offer same day or one day delivery with or without extra charge, which is of great relief if you are running short of time. Also, almost all online shopping sites are offering discounts on products, which can be availed by the costumers with just a click of a button.
Decorative items and home decor: Again, online shopping can be of great help if one doesn't have time for it. Amazon, Shopclues, eBay, FlipKart and others have a wide collection of decorative stuffs especially for Diwali. Also, a quick visit to the nearby street vendors is a good option since during Diwali, streets are crowded with vendors and their colourful Diwali decorative stuffs.
Food items: Diwali is incomplete without sweets, snacks, delicious dishes and cakes. But in this busy life, we hardly get time to prepare it. So, if you have guests coming for Diwali, the best way to celebrate it is by ordering it online. There are several good cakes shops online where one can order from. Many food lovers may also opt for their nearby bakery and cake shops for Diwali sweets, if they are regular customers of their food items.
Shopping mall: People who don't encourage online shopping, can quickly move out of their work station to a nearby shopping mall to grab their Diwali attires of their favourite brands. Since malls offer a wide range of brands under one roof, it's easier to shop for clothes rather than hopping one shop to another on the streets. Some clothing retail chains like Pantaloons, Shoppers Stop, Lifestyle, Reliance and others, which have their outlets in several areas across a city, can also be a great place for Diwali shopping.