If you're a travel photographer, you know that in order to capture those magical moments, one needs to be spontaneous. If you are anticipating the right moment to capture when your DSLR is ready, you can avoid any last minute hassles. But what if you want to capture something impromptu but there isn't enough time to pull out your DSLR? Every travel photographer experiences such situations quite often.
But there's a way to be ready all the time, thanks to some great camera smartphones launched in 2017. Many flagships were fighting to catch the consumers' attention and some of the handsets truly stood out with their excellent cameras.
International Business Times, India, has listed down five best smartphones with excellent cameras, which can easily replace your dependence on a DSLR. In fact, these smartphones are recommended for travel photographers.
Google Pixel 2 or Pixel 2 XL
2017 was a year of dual cameras, but Google defied the odds and chose to go with a single lens on its Pixel 2 and Pixel 2 XL smartphones. The end result was awe-inspiring, and we can vouch for Pixel 2's camera performance in every condition, including low-light.
In our review of the Pixel 2 XL, the camera's performance was so great that it easily made it to the top of the 2017's best camera smartphones list. The handset features a 12.2MP camera with f/1.8 aperture and an 8MP front snapper with f/2.4 aperture, but don't be fooled by the count of pixels. Pixel 2 captures details, contrast, color and brightness in natural setting and then the inbuilt AI software tweaks images to make them perfect.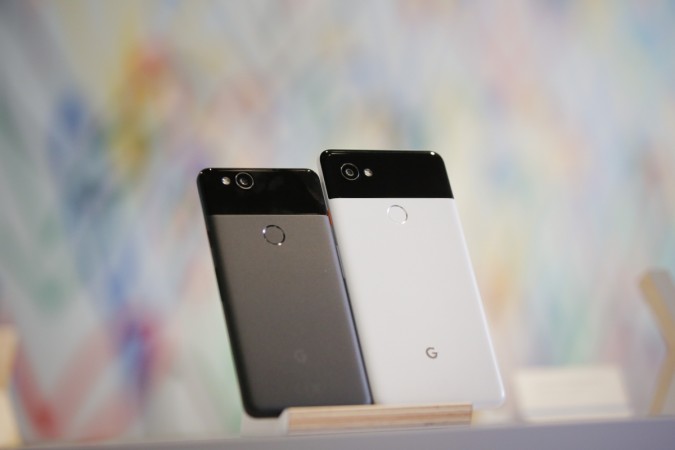 Despite having single lens setup, both front and rear cameras have an excellent portrait mode, which smartly identifies the subject and blurs the background better than many dual camera smartphones.
Google Pixel 2 starts at Rs 49,999 and the Pixel 2 XL costs Rs 64,999. The price is well justified as the phones come with flagship features such as Snapdragon 835 chipset, 4GB RAM, 64GB/128GB storage and unlimited cloud storage, which ends all storage vows for users.
Apple iPhone X
When we are talking about cameras, Apple's iPhones have always impressed us. But the iPhone X brings a whole new level of satisfaction as it boasts a remarkable camera setup. The dual camera at the back features two 12MP sensors with f/1.8 aperture and f/2.4 aperture. The results are quite magical as we continue to use the iPhone X for review purposes.
Apple iPhone X easily shares the crown with Pixel 2 for having the best camera in the world in 2017 and easily fits the bill for every travel photographer. The portrait photos shot using the iPhone X can directly be shared without any major editing. The different modes available on the iPhone X make portraits appear magical.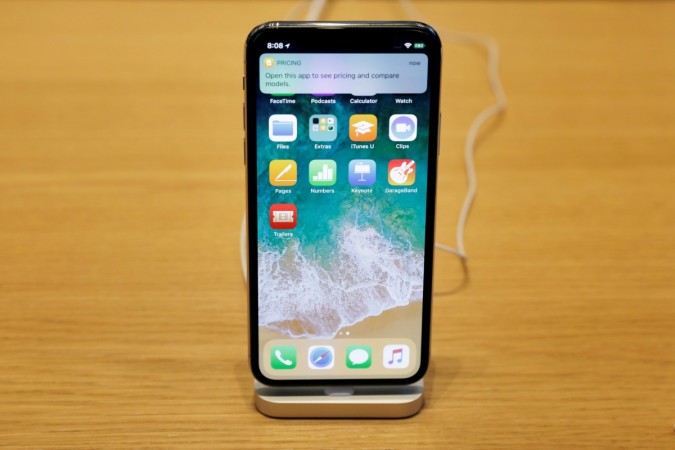 Following a recent custom duty hike, the prices of iPhone X models were spiked. The 64GB variant now costs Rs 95,000 and the 256GB model is priced at Rs 1,08,930. The premium pricing brings a premium experience, complete with bezel-less OLED display, vibrant colors, buttery smooth performance and more.
Samsung Galaxy Note 8
Before Google and Apple made their flagship debuts, Samsung ruled the market. The Galaxy Note 8 flagship was the first Samsung smartphone to have dual cameras, which made mobile photography seem effortless and pure.
If you're a fan of large displays, and of course OLED with a stylus, Samsung Galaxy Note 8 won't disappoint you. The dual cameras with two 12MP sensors (wide f/1.7 + telephoto f/2.4) make for a great setup identical to the iPhone X. The landscape and portrait shots are well balanced and bring out vibrant colors with great details.
Priced at Rs 67,900, the Galaxy Note 8 comes with other premium features like Snapdragon 835, 6GB RAM, QHD+ display, 3,300mAh battery and more.
LG V30+
There are some unsung heroes of 2017 flagship race, LG V30+ is certainly one of them. It's a worthy choice if you are willing to think beyond Apple and Samsung choices. A note to travel photographers is that it has a great camera to satisfy your spontaneous needs to capture anything on the spur of the moment.
LG V30+ features a 16MP+13MP dual camera setup at the back with f/1.6 aperture and f/1.9 aperture, respectively. This setup captures clear details and more importantly doesn't let you down in challenging lighting conditions.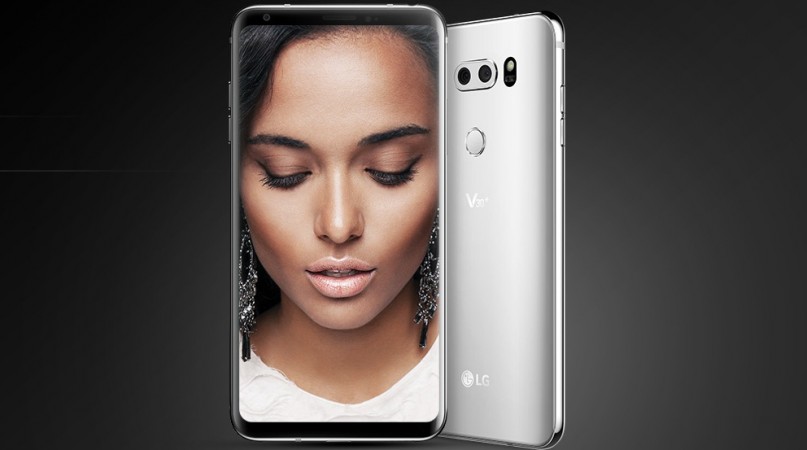 The handset is priced at Rs 44,990 and matches other flagships in specs like Snapdragon 835 chipset, 4GB RAM, QHD+ OLED display, and a generous 128GB storage.
OnePlus 5T
As the big guns of the smartphone industry had their fair share of the spotlight, OnePlus also managed to grab a lot of attention with OnePlus 5T. The premium smartphone challenges all major flagships with top-of-the-line features and the camera is one of their biggest USPs.
We've reviewed the handset and found its camera's attention to detail quite impressive. There is a 16MP f/1.7 lens with 20MP f/1.7 lens at the back to make your landscapes and portraits perfect. The front camera is a 16MP lens with f/2.0 aperture, which will not let you down.
Performance-wise, OnePlus 5T is remarkably excellent. It has a Snapdragon 835 chipset, paired with 6GB/8GB RAM, a 3,300mAh battery with Dash Charge technology, a 6-inch full-screen display, and a classy metallic design.
OnePlus 5T 64GB is priced at Rs 32,999 while the 128GB variant costs Rs 37,999. The phones, unlike others on this list, are available exclusively on Amazon India and OnePlus online store.
Are you convinced to carry these pocket-size DSLRs for your next trip or still prefer the old school bulky setup? Share your thoughts with us.