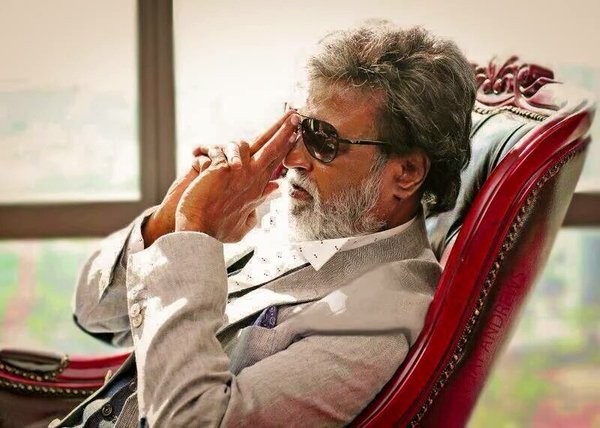 Distributors demanding money for the losses incurred due to the non-performance of a Rajinikanth film is not a new trend. From Baba to Lingaa, there have been many incidents where the superstar paid from his own pocket to bail out distributors after his movies failed to meet box office expectations.
Now, a distributor has come out in open claiming he will end his life because he suffered huge losses from Rajinikanth's previous film Kabali. Surprisingly, he has not dragged the superstar into the issue, but rather addressed producer Kalaipulli S Thanu!
Selvakumar had acquired the distribution rights of Kabali for the South Arcot and Puducherry regions for Rs 5.5 crore, and has now threatened to take the extreme step if Thanu does not come to his rescue.
"I have been in serious financial trouble for the past 20 months. I had borrowed money for distributing the film, from financiers, but I didn't get back the amount that I had put. So, I requested Thanu sir to pay me back, so that I can return that amount to my financiers. Thanu sir, my godfather might have helped me before, in many occasions, but this time, he has been saying that he will give me the money, but he has been delaying for the reasons, I am not aware of," Behindwoods quoted him as saying.
Selva Kumar has claimed has already sold his wife's ornaments to clear some of the dues.
"With all these pressure, I have come to a decision now, to end my life. I have made up my mind to commit suicide, as I have no answer left with me. I am at the biggest danger of my life, and if my death will only be the answer for that, I am ready to commit suicide," he said.
Kabali had recovered Rs 2.77 crore for him during its lifetime run, and he lost Rs 2.73 crore. Kalappuli S Thanu had assured him of paying Rs 1.5 crore. If the producer pays it at the earliest, Selva Kumar has said will somehow arrange for the remaining Rs 1.23 crore to clear his debit.
Earlier, Rajinikanth had paid compensations for the distributors for the losses occurred due to his movies. It remains to be seen whether the superstar will intervene this time even though the distributor has not requested him to lend a helping hand.
Meanwhile, the teaser from Rajinikanth's Kaala was released on Friday, March 2, and met with a stupendous response. It garnered over 10.3 million views from the three versions (Tamil, Telugu and Hindi).