The Walt Disney Company, the world's largest theme-park operator, announced that Pandora — The World of Avatar is set to open at Disney's Animal Kingdom in summer 2017.
Walt Disney Parks and Resorts Chairman Bob Chapek spilled the news at D23's Destination D. He also shared the concept artwork and park details. This Disney Park is opening next summer at Disney's Animal Kingdom at Walt Disney World in Florida.
According to Disney Park's blog, the storyline is developed by Walt Disney Imagineering and Lightstorm Entertainment. This bridge will soon serve as an entry into the base camp of Alpha Centauri Expeditions, the eco-tour group that is preparing Pandora for future explorers and adventure seekers.
Pandora — The World of Avatar land, which is set to open in 2017, will offer the guests a transport to a visually stunning world filled with floating mountains and bioluminescent plants.
The reports further added that the guests will be able to experience two adventurous excursions. First, the family friendly Na'vi River Journey will send guests down a sacred river hidden within a bioluminescent rainforest. Their journey will end in an unforgettable encounter with a Na'vi Shaman, a figure who has a deep connection to the life force of Pandora. And second, the Avatar Flight of Passage excursion will offer the jaw-dropping experience of riding on a Banshee over the world of Pandora.
Chairman Chapek said in a statement to the Los Angeles Times that, "Even if you haven't see the movie, you'll still get it. We would expect nothing less from the people behind the Magic Kingdom. This is the bridge that will connect Animal Kingdom to the Avatar area."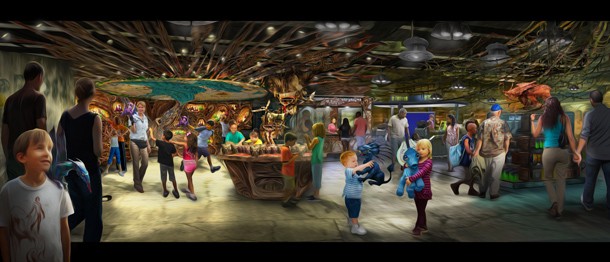 Director James Cameron directed Avatar, which was released in 2009, is the top grossing film in history with worldwide receipts of around $2.8 billion. In the movie, the story depicts that human attempting to exploit Pandora, a planet inhabited by 10-foot tall, blue-skinned creatures.
Disney is also building Star Wars-themed lands at its parks in Orlando and Anaheim, California.