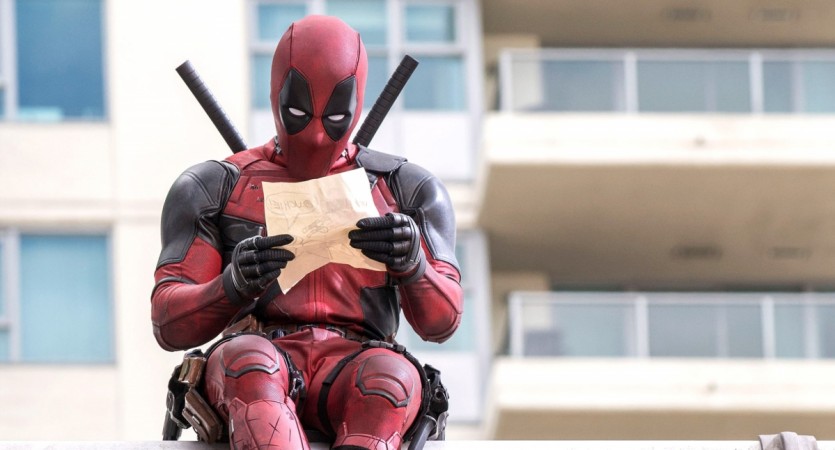 Walt Disney Co has held talks with Fox to acquire their entertainment segment, 21st Century Fox, according to reports. If the talks turn in Disney's favour, Marvel Comics under Fox – namely X-Men and Fantastic Four – could be led by Disney leading to some fireworks in the Marvel Cinematic Universe.
Imagine Avengers and X-Men crossovers happening! Damn, but reality hit us hard when Ryan Reynolds pointed out something scary – Deadpool will also come under Disney.
Also Read: Disney acquiring 21st Century Fox? Wolverine Hugh Jackman could return; Marvel will benefit
Retweeting the CNBC report that broke the news about the acquisition, the actor expressed his concerns over the future of the Deadpool franchise. He tweeted: "If this is true, I wonder how the fudge it would affect Deadpool?"
His concern is something to look into. Although, for a few moments, Marvel fans were excited that it would all come under one universe. But when things are put into perspective, it doesn't seem like a great idea to bring Deadpool under the Disney umbrella.
With Reynolds having fought so hard to get Deadpool the R-rating, the actor would object a Disney-fied version of it. Given the popularity of Deadpool, it could urge the studio to allow some R-rated content under its banner, but it is well known that the studio is inclined heavily towards the PG-13 domain.
While we ponder on what could happen, fans have already come out with a few scenarios. Some pointed out that Reynolds is already Disney-fied when he used fudge instead of f*ck. A fan also shared a Donald Duck version of Deadpool which has also drawn Deadpool creator Robert Liefeld's attention.
Many others began imagining scenarios featuring Spider-Man, Avengers and even Stan Lee. Check out the hilarious reactions here:
Did Disney make you say "fudge"?

— Andy Blanchard (@AndyTheBlanch) November 7, 2017
Don't you let them PG-13 Deadpool. We need a raw and raunchy Wade Wilson, we need a hero who tells us how it is, in the most ridiculous way possible. Bromance with Spider-Man, that's one sided of course, would be great to see though.

— Heather Holliday (@SeraphKittyzL) November 6, 2017