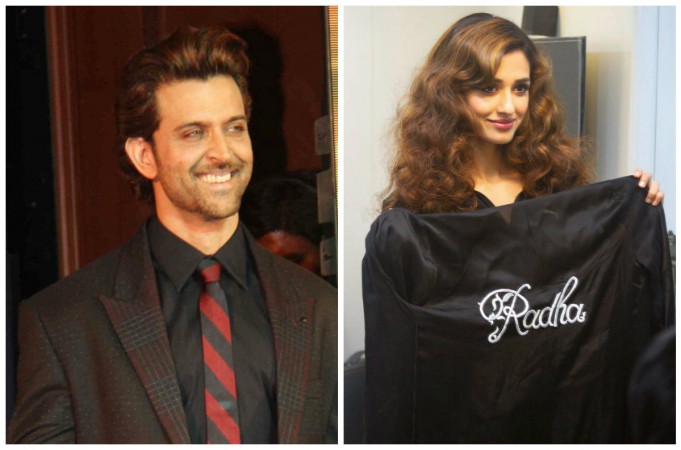 Disha Patani was recently in the news over rumours of a tiff with Hrithik Roshan. It is also being reported that the 26-year-old, who is currently shooting for Salman-Katrina starrer Bharat, has turned down a Yash Raj Films project. This action film was supposed to star Tiger Shroff alongside Hrithik Roshan.
According to reports, Disha left the film after Hrithik misbehaved with her. This isn't the first time that Hrithik has been blamed for misbehaving with actresses. Earlier, Hrithik was involved in a controversy with Kangana Ranaut, where both the actors were seen washing their dirty linen in public.
To Hrithik's luck, this incident seems to be a mix-up by the paparazzi. Disha has come forward to tell the world that nothing has happened between Hrithik and her. Clearing out the air about the incident, Disha clarified that she wasn't offered the role in the Yash Raj project at all.
Rubbishing all such rumours, a source close to her said, "They were tired of laughing off such childish rumours surrounding the actress."
What looks like a much ado about nothing situation for the paparazzi, on the contrary to the distasteful rumours, Disha seems enthusiastic about working with Hrithik! A source close to her recently added, "Even working with a superstar like Hrithik Roshan is a chance that most newcomers don't get and is too good to miss. Disha has high regards for Hrithik Roshan and he features amongst the top names on her wish list to work with."
Talking about Bharat, Disha added in a recent interview, "I feel lucky to be a part of Bharat. I think it's a blessing from God and the love and support of my family and followers that I am getting to do some good and interesting work. Eventually, everything depends on your hard work. So, if you work hard, then everything will be fine in your life."
It will be really interesting to watch Disha playing Salman's sister in Bharat, which could supposedly be called the biggest film of her career so far.