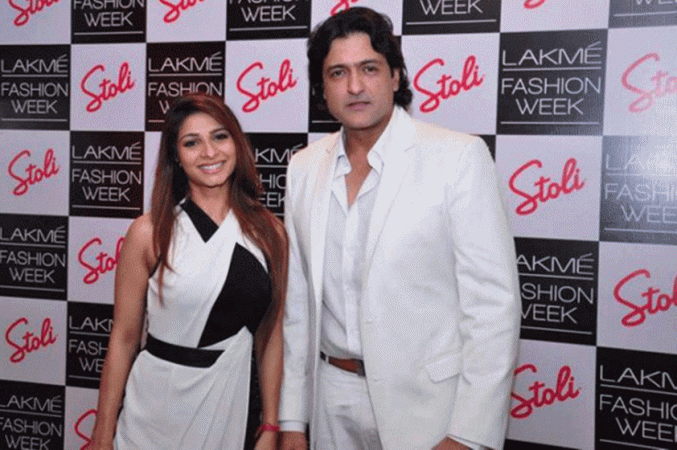 It looks like Armaan Kohli's anger has taken control of his mind and he has stooped down to a new low altogether with his disgusting acts. If a report in Spotboye is to be believed, the actor urinates outside Rani Mukerji's bungalow in Vikas Park (Juhu) to vent out his anger on Tanishaa Mukerji for the way she left and deserted him.
Revealing some shocking details about Armaan Kohli, the actor's father Rajkumar Kohli's driver Sonu said that even though Vikas Park officials have written to the actor for his disgusting behaviour, the actor keeps urinating outside Rani Mukerji's bungalow whenever he gets angry.
"Lekin unko koi farak nahin padta. Gusse mein aaj tak woh Rani Mukerji ke ghar ke bahar bathroom kar dete hain (It doesn't matter to him. He urinates outside Rani's bungalow if and when he is very angry)," Sonu, who has left the Kohli family, told the entertainment news website.
"Jab bhi unko Rani ki cousin Tanishaa pe gussa aata hai, woh aisa karte hain. Woh unko thappad marke chali gayi thi (He does this whenever he remembers Tanishaa's slap and has to vent his consequent anger)," he added.
It has been more than three years since Tanishaa called it quits with Armaan as the latter disrespected her. But Armaan continues to urinate outside the bungalow till date.
Tanishaa and Armaan hit it off during the time of Bigg Boss 7. They broke up in 2014 after dating nearly for a year. Before ending their relationship, Tanishaa had slapped him hard which left bitter memories for Armaan.
Earlier, On June 12, Armaan Kohli was booked for physically assaulting his live-in girlfriend Neeru Randhawa. he was caught by Mumbai Police from a friend's farmhouse in Lonavala after he came out from his hideout to buy a new SIM card.
Later, Neeru, who had undergone a surgery Kokilaben Ambani Hospital, had withdrawn the FIR against Armaan in exchange for some money. The actor had given some cheques to her but it got bounced.