Actor Armaan Kohli has been booked by the Mumbai Police after a complaint from his girlfriend that he assaulted her.
Local reports say Kohli, who acted in films like Qahar, Jaani Dushman: Ek Anokhi Prem Katha and Prem Ratan Dhan Payo, assaulted his girlfriend Neeru Randhawa.
Mumbai-based Randhawa is a fashion stylist by profession, and has been in a relationship with Kohli for three years, said the reports. They have apparently been living together since 2015 after meeting through a common friend.
Randhawa is currently admitted to Kokilaben Ambani Hospital following the assault. It was she who approached the Santa Cruz police station in Mumbai with a complaint of the assault.
The police have since booked Kohli under Sections 323, 326, 504 and 506 of the Indian Penal Code (IPC).
Girlfriend details assault
Randhawa, meanwhile, has apparently given out details of the assault, which took place on the night of Sunday, June 3, after an altercation.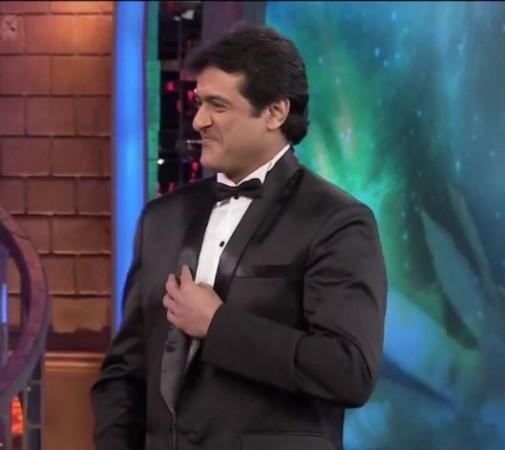 She was quoted by a Times of India report as saying: "The argument started on a frivolous matter. I manage Armaan's villa in Goa, which is often rented out, and had made a booking for a client. However, the client had made the payment to the villa staff and when Armaan asked me about the money, I told him that I will ask the staff to transfer it."
Randhawa added: "Suddenly, he started verbally abusing me. Before I realised what was happening, he caught me by my hair and banged my head against the floor."
She also said: "I begged him to allow me to go to the hospital, promising that I wouldn't approach the police. The wound was so deep that I had to undergo a surgery. The doctor told me that the scar would be visible even after the surgery, as the assault has damaged my skin tissues.
"Armaan has been sending me text messages since Sunday, asking me to come back home, and he is even promising to marry me right away, but I have had enough!"
A history of violence?
Armaan Kohli has been known for his mercurial demeanour, something that was on display even during his stint in the Salman Khan-hosted Bigg Boss in Season 7.
It seems those were not stray incidents. Randhawa reportedly confirmed to the Times of India that he had physically assaulted her earlier as well. She said: "He had assaulted me in February this year, and nearly broke my nose."
Randhawa added: "This relationship has been a huge mistake, but I continued to give him chances despite being warned by friends and family. In fact, I had called time on the relationship in September last year, and left for Dubai. I got a job and was living there peacefully.
"However, three months later, Armaan came to take me back home. When I told him that I didn't want to get back to the vicious circle, he begged and pleaded with me and said that he would change. He told me that he needs me as I have made him a better person and taken care of his parents and brother. I left everything and returned to India with him."