Manish Pandey has been one of India's regulars in the limited-overs formats over the last 18 months, notching a fair few good scores, which has pushed the likes of Suresh Raina out of the ODI team.
So when the right-hander was ruled out of the ICC Champions Trophy due to an injury picked up on IPL duty for the Kolkata Knight Riders, the selectors had to make sure Pandey was appropriately replaced. The choice was between three batsmen – Dinesh Karthik, Suresh Raina and Rishabh Pant, the ones who had found their names on the standby list.
Now, we all know what to expect from Raina, and while his form has tailed off considerably in the international arena in the recent past, he would have been a solid pick, also because he gives an extra bowling option.
Dinesh Karthik is also a "predictable and tried and tested" option – a talented batsman, who, more often than not, flatters to deceive in India colours.
However, Karthik got the nod ahead of Raina and Pant, owing to his impressive performances in the domestic circuit.
Karthik, who was also a part of the India CT squad that won the title in 2013, is coming off a tremendous domestic season, where he notched 607 runs in just nine innings for Tamil Nadu in the Vijay Hazare Trophy, with 112 of those runs coming in the final as he led TN to the title. A further 247 runs from just three matches followed in the Deodhar Trophy.
Owing to that form, Karthik was expected to be one of the leading lights for the Gujarat Lions in the IPL, and while his 361 runs in 14 matches isn't too shabby, it was a little disappointing considering the form he entered the IPL with.
That is the main problem with Karthik – oodles of talent, great to watch when he gets going, but somewhere, that temperament, that big-match ability isn't there.
Every IPL auction – and he has been in a few – he ends up getting picked up for big/good money, and ends up disappointing more often than not.
The nearly 32-year-old has played 71 ODIs for India in his career and averages just 27.93, with a mediocre strike rate of 73.22.
Dinesh Karthik ODI stats: Matches: 71. Runs: 1313. Average: 27.93. Highest score: 79. Strike rate: 73.22. 100s: 0. 50s: 7.
Those are not great figures and after the selectors went with experience over youth for much of the squad, this was an opportunity for them to try out a youngster as a replacement for Pandey.
Of course, Pant is the name that comes to mind there – the explosive left-hander who has wowed one and all with his innings in the IPL and other domestic tournaments.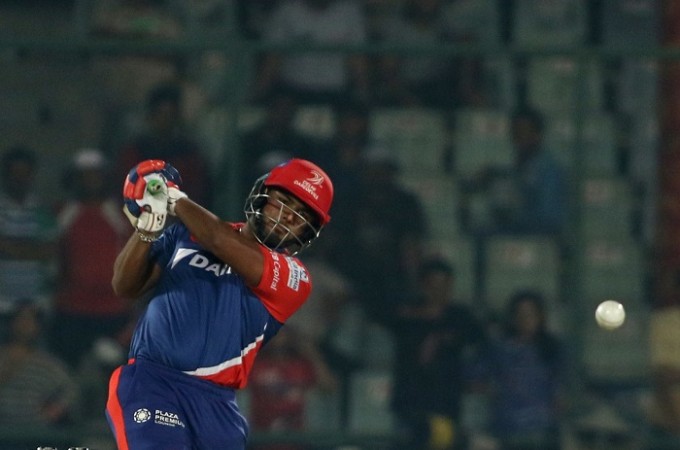 Pant got a T20 callup recently, but did not get enough of an opportunity to show his talent.
The 19-year-old is seen as the heir apparent to MS Dhoni, even though, in style, Pant is more Virender Sehwag than the cool, calm, collected Dhoni.
And considering he is going to be an India regular of the future – the great Rahul Dravid has also predicted that – it would have made a lot more sense to pick Pant ahead of Karthik.
Karthik is anyway not going to be a part of the first-choice playing XI for the Champions Trophy.
Kedar Jadhav and his brilliant exploits with the bat have ensured he locks up that middle order position. And even if he does make the playing XI, will Karthik be able to do enough batting down at No.6 or No.7?
That is all the more reason to have chosen the explosive, six-hitting Pant, who would have the experience of being part of a big ICC tournament and maybe even chipped in with a ridiculous knock if a chance to play in the XI came knocking along.
While winning a tournament is extremely important, sometimes you need to look at the bigger picture, and, let's be honest, the nation isn't going to go into mourning if India fail to defend their ICC Champions Trophy title.
However, the 2019 World Cup is another matter. And does anyone honestly think Karthik is going to be a part of India's plans two years down the line?
Pant will most probably be.
You cannot argue picking Karthik on form, but Pant would have been so much more the exciting option, and one that would have helped India a lot more in the future.