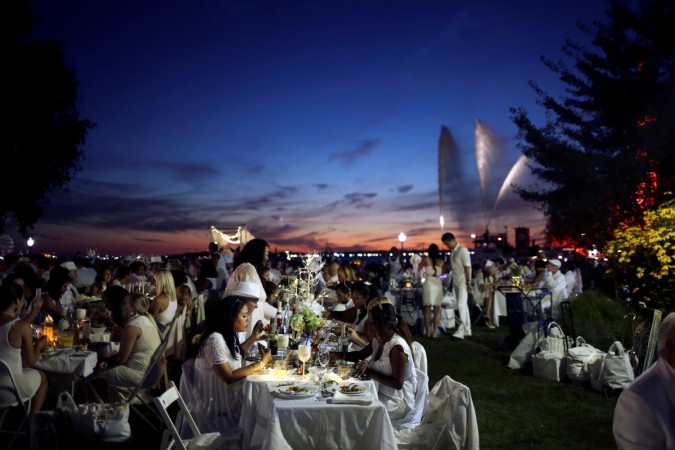 Thousands of people dressed in white gathered in New York for Diner en Blanc, the super-secret and one of the most exclusive dinner parties. For the high-profile dinner, New Yorkers gathered at Wagner Park waterfront in Battery Park City with a view of the Statue of Liberty at sunset.
Over 5,000 attended the sixth year of the French-inspired dinner, which was held in New York on Sept. 15. The secret dinner showed off a wait-list of 45,000 people this year in New York.
The one of the most exclusive dinner parties began almost 30 years ago when a group of friends decided to meet in Paris for dinner. All the friends decided to wear white so they could easily find each other and since that time the event is being held every year. Now the event spans six continents, 25 countries and 70 cities with more than 1,25,000 participants worldwide.
As per the traditions, the dinner location is not disclosed until last minutes. Participants need to follow the protocol, which includes mandatory white dress, no paper or plastic tablecloths, and only wine and champagne, which must be purchased from on-site caterers, according to Gothamist.