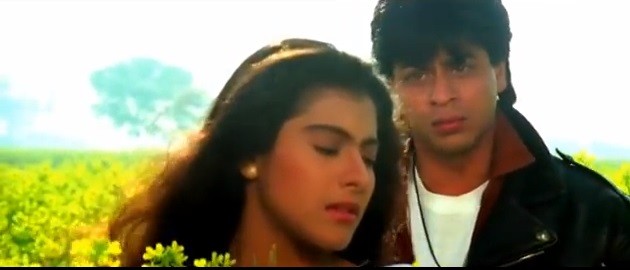 Aditya Chopra is reportedly planning to remake the classic romantic film "Dilwale Dulhania Le Jayenge" but without the original Raj and Simran.
Shah Rukh Khan and Kajol starrer "Dilwale Dulhania Le Jayenge" is considered to be one of the favourite romantic films ever made in India. And the Raj-Simran Jodi is the regarded as the best on-screen couple of all time.
But if the latest reports are to be believed, the original Raj-Simran Jodi aka Shah Rukh and Kajol won't play the lead role in the remake.
The remake will be directed by Aditya Chopra and will be tentatively called as "Dulhaniya Chali Dilwale Ke Sath".
"The working title is Dulhaniya Chali Dilwale Ke Sath, and Adi Chopra will be directing it. The name is subject to change, depending on the lyrics of the title song," Hindustan Times quoted a source as saying. The story will be based on the current social scenario.
The source further told HT that SRK-Kajol will be seen doing cameo, but they won't share screen space.
"TV actor Farhan Khan (from the show Chhanchhan) will play the male lead, supposedly reprising Shah Rukh's role from the original. Newbie actor Mahika Sharma is being considered for Kajol's part," according to the source.
Boman Irani will play the role of Raj's father, which was originally played by Anupam Kher and Paresh Rawal will be seen as Simran's father originally played by Paresh Rawal.
However, the spokesperson of Yash Raj production house has denied the reports.
The blockbuster hit, which was released on 19 October 1995, is the longest running film in the history of Indian cinema.
The romantic film is still running in Maratha Mandir Cinema in Mumbai.
"Dilwale Dulhania Le Jayenge" or "DDLJ" was helmed by Aditya Chopra and produced by late legendary filmmaker Yash Chopra. The film was declared an all-time blockbuster and received rave receives from critics worldwide.